Skip to content
Project
Vaccine passports and COVID-19 status apps
An evidence review and expert deliberation of the practical and ethical issues around digital vaccine passports and COVID-19 status apps
12 January 2021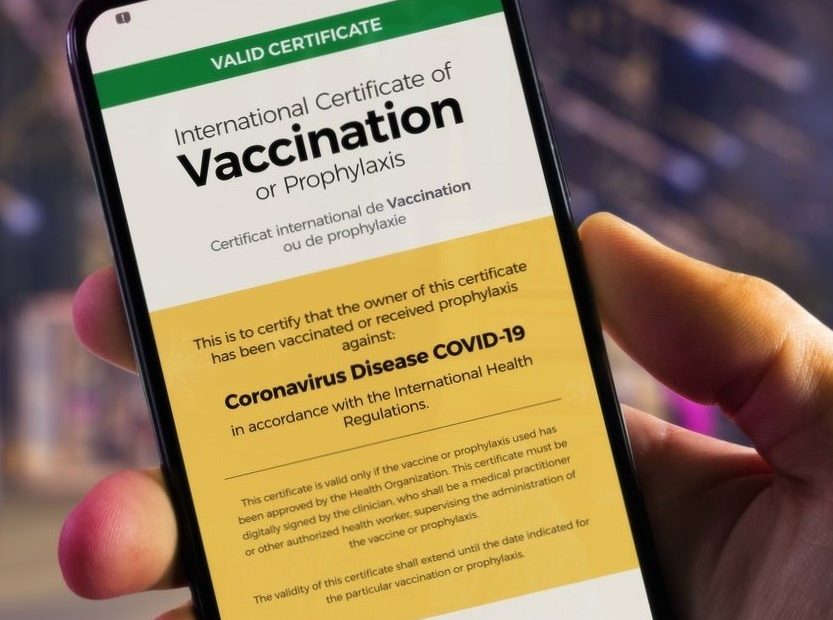 The Ada Lovelace Institute, in collaboration with Professor Sir Jonathan Montgomery, is exploring the evidence, risks and benefits of private and public sector digital vaccine and COVID status certification schemes.
The Institute is convening cross-sector experts to identify the opportunities and challenges of health passporting apps, hosting a number of public events examining the international issues from a range of perspectives and has launched an open call for evidence. This will culminate in a report designed to provide guidance to the UK, and other national governments, on the potential roll-out of digital vaccine certification schemes and understand which red lines not to cross and where to focus regulatory attention.
This project will build upon rapid and rolling research by the Institute on the technical considerations and societal implications of COVID-19 related technologies, in particular Exit through the App Store, which considered the use of technologies to transition from the first COVID-19 lockdown in April 2020.
During the course of the COVID-19 pandemic, there have been repeated suggestions for documentation that verifies some COVID-19 relevant attribute about a person, generally a test result or vaccination status, and which would grant them privileges on that basis, like exemption from quarantines and contact tracing self-isolation requests or greater access to social events and workplaces.
As a vaccine begins to be rolled out across the United Kingdom, and across the globe, there is a far stronger basis for contemplating the benefits and risks of certification schemes. There have been multiple reports the UK Government is considering some form of test and vaccine-based certification, and although on 1 December 2020, Michael Gove stated that the Government was not planning to introduce vaccine passports, he left the door open to private providers. As the Ada Lovelace Institute's International monitor of vaccine certificates and COVID status apps shows, politicians and officials in Ireland, Singapore and Taiwan, among others, have also shown a renewed interest in the idea. The World Health Organisation is recruiting experts for vaccine certification and collaborating with Estonia to develop a Smart Vaccination Certificate consortium and private airline companies have begun to develop prototypes.
The Ada Lovelace Institute is particularly focused on considering proposals in which private health data is used in the public domain and digitally linked to an identified individual.
The evidence review will begin work in January with a call for public evidence alongside a series of public events focused on the history of vaccine certifications, the technical design for digital certification regimes, and the ethical, health and legal challenges they may pose.
What place should COVID-19 vaccine passports have in society?
Findings of the rapid expert deliberation