Skip to content
News Health data and COVID-19 tech
Vaccine passports and COVID status apps: call for public evidence
An open call for evidence from public health officials, civil society organisations, researchers and citizens
12 January 2021
Reading time: 3 minutes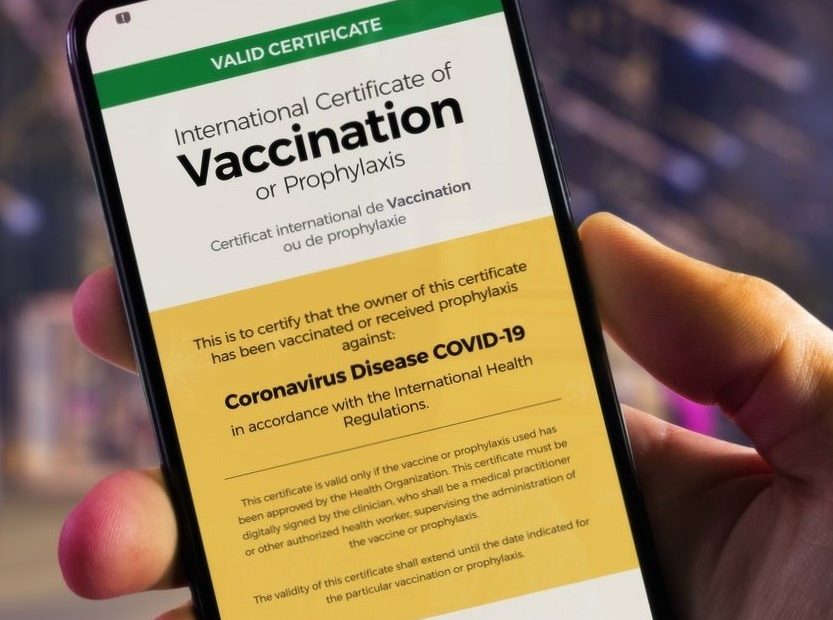 The Ada Lovelace Institute is undertaking a new project to explore the risks and benefits of private- and public-sector vaccine passports and COVID status apps, consisting of:
An open call for evidence
A deliberative expert panel, chaired by Professor Sir Jonathan Montgomery
A series of public events convening cross-sector experts
These will examine evidence from a range of international perspectives and culminate in a report designed to provide guidance to the UK, and other national governments, on the potential roll-out of digital vaccine passport schemes, to understand where there are red lines that shouldn't be crossed and where to focus regulatory attention.
This will build on Ada's rapid and rolling research on the technical considerations and societal implications of COVID-19 related technologies, in particular, Exit through the App Store, which considered the use of technologies to transition from the first COVID-19 lockdown in April 2020.
Call for evidence
We're interested in hearing from public health officials, civil society organisations, researchers and interested citizens from across the world, not just the UK, on the following:
Science – What is the current scientific understanding of how different vaccination regimes, in terms of type and dosage, affect individuals' relative risk of disease and transmission? How does this risk change over time after doses have been administered?
History – What is the history of vaccine certifications? How have they been used elsewhere? What's different this time around?
Uses – What are the possible public- and private-sector uses of vaccine passports and COVID-19 status apps today? Are there current uses or projects already underway?
Design – What technical design decisions can and should be made, including on security, authentication, identity linkage, interoperability and data sharing?
Law – How do existing laws and regulations apply to vaccine passports and COVID-19 status apps and their potential use cases?
Ethics – What are the ethical trade-offs involved in discriminating on the basis of vaccination status to grant differential freedom from restrictions?
Economics – What will be the economic impacts at a macro and micro level, and their distributional impacts across groups, such as frontline health and care staff, gig workers, freelancers, etc?
Social impact – What are the potential societal impacts, including stigmatisation and discrimination; loneliness and community cohesion? Will these systems reinforce concentrations of power, within and between countries?
Behaviour – What will be the behavioural impacts on e.g. vaccine uptake? How should we communicate about vaccine passports and health status apps?
International – What are international approaches to rolling out or regulating use? How will these systems interact with existing health practice and vaccination regimes across the world?
How to send us evidence
To submit evidence on any, or all of the above areas, please send us your answers in the most appropriate format, along with your name and affiliation, to the following email: vaccinepassports@adalovelaceinstitute.org before the submission deadline on Sunday 28 February 2021. 
Submissions will be used as evidence alongside deliberations by an independent panel and a series of public events convening cross-sector experts that the Ada Lovelace Institute will run over the next couple of months.
What will we do with this evidence?
We will be publishing a short report of each of our public events, summarising and synthesising discussions from the event with our own research. We will read your evidence and use it to inform these summaries and a report at the end of the project.
By submitting, unless otherwise stated, you are giving the Ada Lovelace Institute permission to publish the full text of your evidence alongside our summary reports with accreditation. That means:
other people will be able to find and read what you send us.
your name (and your organisation's name, if appropriate) will be published with your evidence.
Note:
We do not commit to publish everything we receive.
Submissions that include defamatory statements or reference to live court cases will not be published.
Please indicate whether there are parts of your submission that you do not want us to publish.
Image credit: RobertAx