Skip to content
Impact
We are committed to delivering and measuring impact in our work, to achieve real change in the systems and approaches that govern data and AI
How we understand impact
To achieve our mission, our work must have measurable effects on the development of data-driven technologies and AI, ensuring they lead to greater wellbeing and social justice. To create this change, we are working towards three objectives:
To establish the legal, technical, ethical, economic and societal conditions that enable data and AI to work for people and society
To highlight, address and remedy particular cases or applications of data and AI that challenge, undermine or conflict with our evidence base of public attitudes and trust.
To identify and understand the future consequences of AI.
Outcomes
In delivering these objectives, we will create the following three outcomes:
Find out more about how to work with us.
Array
(
    [s] => 
    [posts_per_page] => 12
    [meta_key] => sb_post_date
    [order] => DESC
    [orderby] => meta_value
    [paged] => 1
    [post_type] => Array
        (
            [0] => blog-post
            [1] => case-study
            [2] => evidence-review
            [3] => feature
            [4] => job
            [5] => media
            [6] => news
            [7] => press-release
            [8] => project
            [9] => policy-briefing
            [10] => report
            [11] => resource
            [12] => summary
            [13] => survey
            [14] => toolkit
            [15] => event
            [16] => person
        )

)

Impact case studies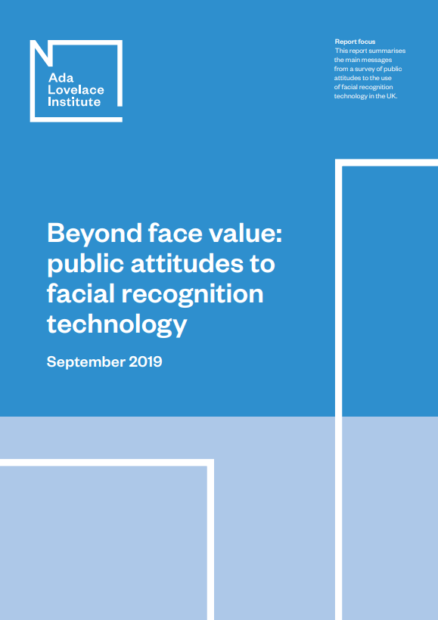 Case study
First survey of public opinion on the use of facial recognition technology reveals the majority of people in the UK want restrictions on its use.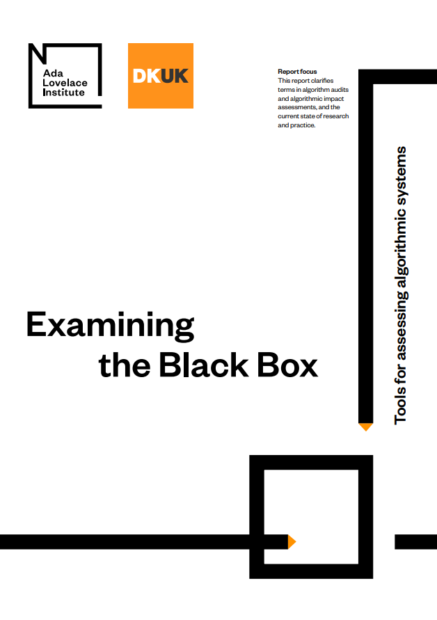 Case study
Examining the Black Box is a joint report from the Ada Lovelace Institute and DataKind UK.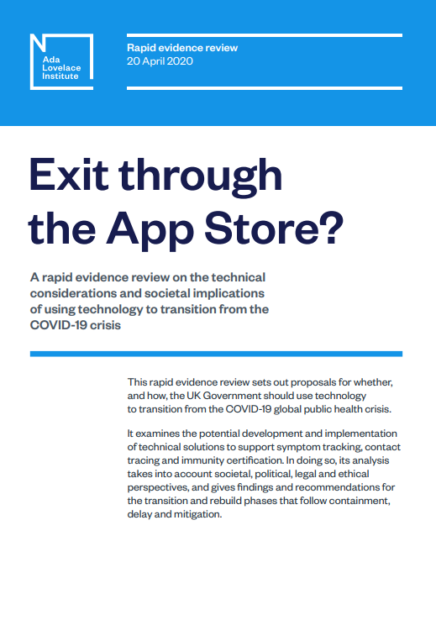 Case study
Our report has been influential in informing the policy response to using data-driven technologies to exit from COVID-19 emergency lockdown measures.