Skip to content
Report
Health data and COVID-19 tech
Checkpoints for vaccine passports: Purpose
It is important that governments state the purpose and intended effect of any COVID vaccine passport scheme
10 May 2021
Reading time: 20 minutes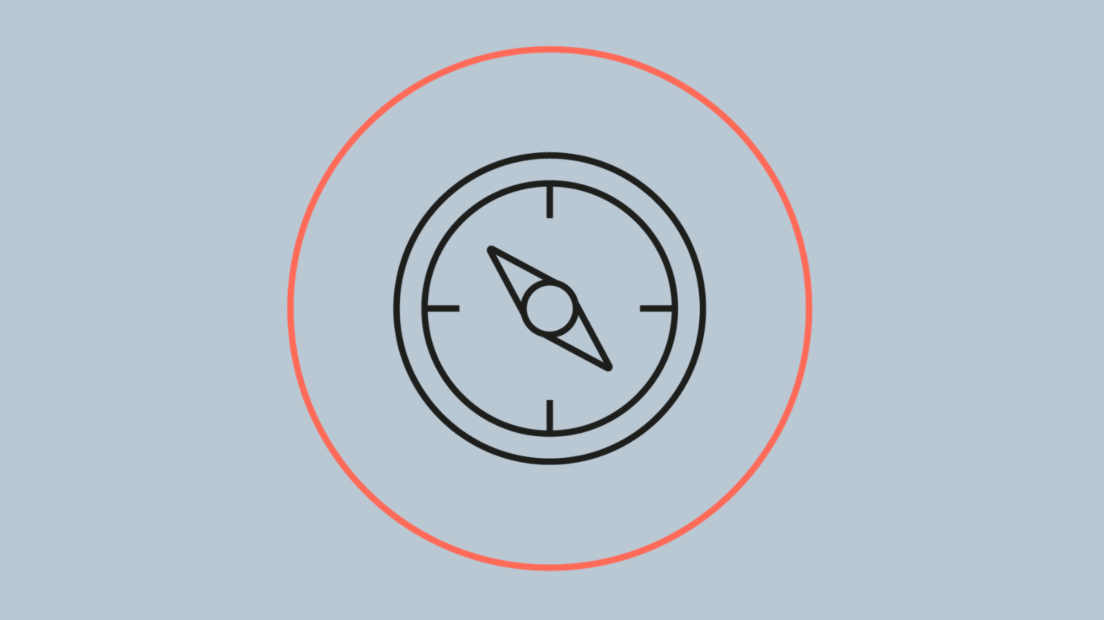 It is important that governments state the purpose and intended effect of any COVID vaccine passport scheme, to give clarity both to members of the public as to why the scheme is being introduced and to businesses and others who will need to implement any scheme and meet legal requirements in frameworks like data protection.
It is hard to model, assess or evaluate vaccine passports at a general level so governments will need to state the purpose of any system, what it will be used for and, crucially, what will not be included in any such system, i.e. if particular groups will be exempt, or if particular settings will
be off-limits.
Checkpoints for vaccine passports
This is one of six requirements for a socially beneficial vaccine passport system, as outlined in a report based on an extensive review of the key debates, evidence and common questions around digital vaccine passports
Use cases
In debates, particular use cases have focused on international travel, indoor entertainment venues and employment.
International travel
Some organisations, like the Tony Blair Institute, have argued that the way to navigate allowing people to travel internationally again will be for travellers to show their current COVID-19 status – either a proof of vaccination or testing status.1 Already, many countries require proof
of vaccination, proof of recovery or negative COVID-19 test results as a requirement for entry. Much of the industry focus for vaccine passports has been on airports and international travel.
International travel already has existing norms around restricting entry to places at specific checkpoints, based on information contained in passports, and the infrastructure to support such a system. Further, passports are already linked to biometrics and sometimes to digital
databases, as with the USA's ESTA visa.
In these circumstances, countries will have an obligation to provide their citizens with proof of vaccination in order to allow them to travel to countries that require it. Once a system is in place to allow proof of vaccination for travel to some countries, the marginal cost for further
countries to require proof lowers, and there is a normalised precedent set by other travellers. It is easy to see international COVID vaccine passport schemes come into place even if initially only a small number of countries strongly support them.
The WHO maintains that they do not recommend proof of COVID-19 vaccination as a condition of departure or entry for international travel.2 However, the WHO is consulting on 'Interim guidance for developing a Smart Vaccination Certificate'.3 The question of COVID vaccine passport systems for international travel seems now to be resolving around standard-setting, ensuring equity and establishing the duration of the scheme, rather than whether such schemes should exist at all.
Indoor entertainment venues
Indoor entertainment venues such as theatres, cinemas, concert venues and indoor sports arenas all have similar characteristics. with large groups of people coming together and remaining seated or standing in close proximity for hours. This means they are both higher risk and discretionary activities, which many countries have focused on as an opportunity to allow opening, or to reassure customers in attending.
Examining the use case of opening theatres only to those with some form of COVID status certification highlights how many of the logistical issues might play out in a particular context. First, there will be other activities related to the theatre trip – particularly using public transport
to reach the venue, or meeting in a pub beforehand. One of the UK Government's scientific advisory bodies considered these may pose a higher transmission risk than the activity itself.4
Second, there will be practical and logistical challenges at the theatre. Because tickets are sold through secondary sellers as well as by the venue, it is likely that status could only be checked at the theatre on arrival. Any certification system would need to be available to all visitors,
including international ones. If tests at the venue could also be used to permit entry, there would be logistical challenges (for example, where would the tests be administered, and by whom?) that could make the cost prohibitive for theatres.
The increasing role many theatres and arts organisations play in their community could also suffer. Disparities in vaccine uptake, particularly between communities of different ethnicities, could mean COVID vaccine passports are counterproductive to theatre's goals of inclusivity and acting as a shared public space. According to one producer, 'the application of vaccine passports for audiences are likely to fundamentally alter a relationship with its local community.'5
Others in the arts,6 sport and hospitality acknowledge these challenges but believe they can be overcome. In the UK, a number of leading sports venues and events – including Wimbledon (tennis), Silverstone (motor racing), the England and Wales Cricket Board and the main football and rugby leagues – have welcomed the Government's review and would welcome early guidelines to support planning.7
Employment (and health and safety)
Employment-related use cases discussed in the media include proposals that frontline workers, particularly in health and social care, would have to be vaccinated to work in certain settings (especially in care homes). Other employers – such as plumbing firm Pimlico Plumbers in the UK – have suggested they may only take on new staff who have been vaccinated.8 Staff may feel more comfortable returning to work, knowing that colleagues have been vaccinated. Therefore it's an important use case for governments to address (and may have to grapple with themselves, given they are also employers).
The situation will vary from jurisdiction to jurisdiction. In the UK, the Health and Safety at Work Act (1974) requires employers to take care of their employees and ensure they are safe at work. Given that, employers might think it prudent to ask themselves whether vaccination could play a role in that process.
The 'hierarchy of controls' applies in workplace settings in the UK, and may also be a helpful guide for other jurisdictions.9 Controls at the top of the hierarchy are most effective in protecting against a risk and should be prioritised:
Elimination: Can the employer eliminate the risk by removing a work activity or hazard altogether? This is not currently possible in the case of COVID-19. Vaccination and even testing could not guarantee this, given the still-emerging scientific evidence on vaccine impact on transmission, and possible false negatives in testing.
Substitution: Can the hazard be replaced with something less hazardous? Working from home rather than at the place of work would count as a substitution.
Engineering controls: This refers to using equipment to help control the hazards, such as ventilation and screens.
Administrative controls: This involves implementing procedures to control the hazards – with COVID-19, these might include lines on the floor, one-way systems around the workplace and social distancing.
Personal protective equipment (PPE): This is the last line of defence, to be tried only if measures at all other levels have been tried and found ineffective. Even if one argued that a vaccine counted as PPE, it would only be a last line of defence, and no substitute for employers taking other actions first.
In most settings, it is likely to be difficult for an employer to argue that vaccination could be a primary control in ensuring the safety of most workplaces. Other measures, such as social distancing, better ventilation and allowing employees to work from home, are higher up the hierarchy and likely to deliver some benefits.
There may be some workplace settings where different considerations might apply – for example, in healthcare. The UK Government has suggested that care home staff might be required by law to have a COVID-19 vaccination, and is consulting on the issue.10 Many have
cited hepatitis B vaccination as a precedent. However, this is not legally required in the way many people have understood – it is a recommendation of the Green Book on immunisation that many health providers have considered proportionate and therefore require their staff
to have as part of their health and safety guidance.11 This will vary across workplaces: if an employer carried out a risk assessment that found that employees had to have a vaccination, proportionality would depend on the quality of the risk assessment.12 There may be other examples of measures being considered proportional in some work settings but not in others – for example, regularly testing staff working on a film or television production might be sensible, given that any outbreak would shut the production down at huge cost, but not in an office, where other measures can be taken.
What would happen if an employer tried to implement a 'no jab, no job' policy, where someone could not work without a vaccine? The UK's workplace expert body, ACAS (the Advisory, Conciliation and Arbitration Service), recommends that employers should:
not impose any such decision, but discuss it with staff and unions (where applicable)
support staff to get the vaccine, rather than attempting to force them to do so
put any policy in writing and ensure it is in line with existing organisation policies (for example, disciplinary and grievance policies), and probably do so after receiving legal advice.13
Discussions with employees should also surface any other concerns. These may include scope creep – employees might be concerned that employers will want further information – including why an employee might not be able to receive a vaccine – which might require disclosing personal information (pregnancy for example) or perhaps other personal data (such as venues an employee had checked into). Once an employer has invested in a system, there may be concerns as to what else they might want to use it for – there are concerns about growing workplace surveillance in general,14 especially given the changes made to working patterns by the pandemic. There may also be concerns that if an employer tried to require vaccination, they could also require (for example) that employees return physically to the office rather than being able to work from home.
If any certification system is more than temporary, other concerns include new forms of discrimination opening up – what if an employee cannot have the vaccine, is therefore banned from business travel, and is passed over for promotion opportunities as a result?
A 'no jab, no job' employer could face the risk of legal action in the UK, particularly on discrimination grounds – because not everyone can make particular choices to have the vaccine. The UK Government's equalities body, the Equality and Human Rights Commission, has suggested such a policy may not be possible.15 Creating a COVID vaccine passport that was used to relax other health and safety measures could also pose rights concerns, particularly for staff in high contact face-to-face services such as hospitality or education.16 If evidence reveals that COVID vaccine passport schemes have a limited impact in controlling the spread of the virus, those who have become infected as a result of vaccine passport use, and then developed serious or even fatal illness may have had their right to life (Article 2 ECHR) or right to respect for private and family life (Article 8 ECHR) violated.
The European Court of Human Rights has previously ruled that if a government knowingly failed to take measures to protect workers from workplace hazards, there would be a violation of the right to life (if the worker died from the hazard) or the right to respect for private and family life (if the worker developed a serious disease).17 In this case, the workplace hazard would be the risk of infection from other members of staff and their customers. Of course, if the certification scheme demonstrably improved the safety of staff compared to existing COVID-19 mitigation measures, there is the possibility of a reversed scenario, where government and employers have an obligation to introduce such schemes to protect their employee's right to life and right to respect for private and family life.
All this underlines the importance of having clear scientific evidence about the impact of vaccinations on an individual's risk to themselves and their risk of transmission to others, before schemes are implemented. This would allow concerns to be properly weighted, legal
clarification to be given, and risks to be clearly communicated. It also underlines the need for employers to be given legal clarity and guidance from governments on what they can and should (and cannot and should not) do. Otherwise, the burden of decision and implementation will fall on many workplaces already stretched by the pandemic, and leave employees relying on the decisions made by their employers.
Exemptions and exceptions
It is also important to consider what use cases are undesirable and unacceptable and thus should be explicitly prohibited by governments.
Places
Some places are essential to an individual's participation in society. For example, many countries judged supermarkets so essential that they remained open even during the tightest lockdown restrictions. Essential venues may include but are not limited to:
supermarkets and other essential retail, e.g. pharmacies or home repair
medical establishments, e.g. GPs, hospitals, other clinics
the justice system, including courts and police stations.
Public support for certification in these and similar settings tends to be lower than for what might be considered more 'discretionary' activities, such as international travel, sporting events, gyms and entertainment, and hospitality venues (see Public legitimacy). But there are trade-offs to be made when considering these venues, too, such as mental health and economic benefits.
People
As well as particular places, there may be particular groups of people who could be considered for exemptions, with medical or other reasons making it difficult or impossible for them to be vaccinated. Recommendations are changing for some vaccines, but currently these might include, but are not limited to:
pregnant women
children
the immunocompromised
those with learning disabilities who are unable to be vaccinated or
tested regularly.
In Israel, children under the age of one were excluded from their vaccine passport scheme, but those between the age of one and sixteen were unable to access the Green Pass system via vaccination and could only use it if they could provide proof of recovery from COVID-19.18 In contrast, the Danish Coronapas system, which does provide a testing alternative for those who are not yet vaccinated, has chosen to exempt children under 15 from the scheme.19
Recommendations and key concerns
Governments need to define clearly where the use of COVID vaccine passport schemes will be acceptable and the purpose behind introducing any such scheme. They should set out the scientific evidence as to the impact of schemes in different settings. They should also consider whether existing processes and structures could be adapted, and if not, explain clearly why a new system is required.
They should also consult with representatives of workers and employers and issue clear guidance on the use of COVID vaccine passports in the workplace, to reduce the burden on employers to make these difficult decisions and ensure that workers are not at the mercy of poor decisions by individual employers.
Governments should also define where the use of certification will never be acceptable, such as to access essential services, and what exemptions will be permitted, for example for those who are unable to be vaccinated.
Requirement three: Law, rights and ethics
Read about the third of six requirements that governments and developers will need to deliver to ensure any vaccine passport system deliver societal benefit