Skip to content
Project
International monitor: vaccine passports and COVID status apps
A tracker collating developments in policy and practices around vaccine certification and COVID status apps as they emerge around the world.
22 June 2020
Reading time: 47 minutes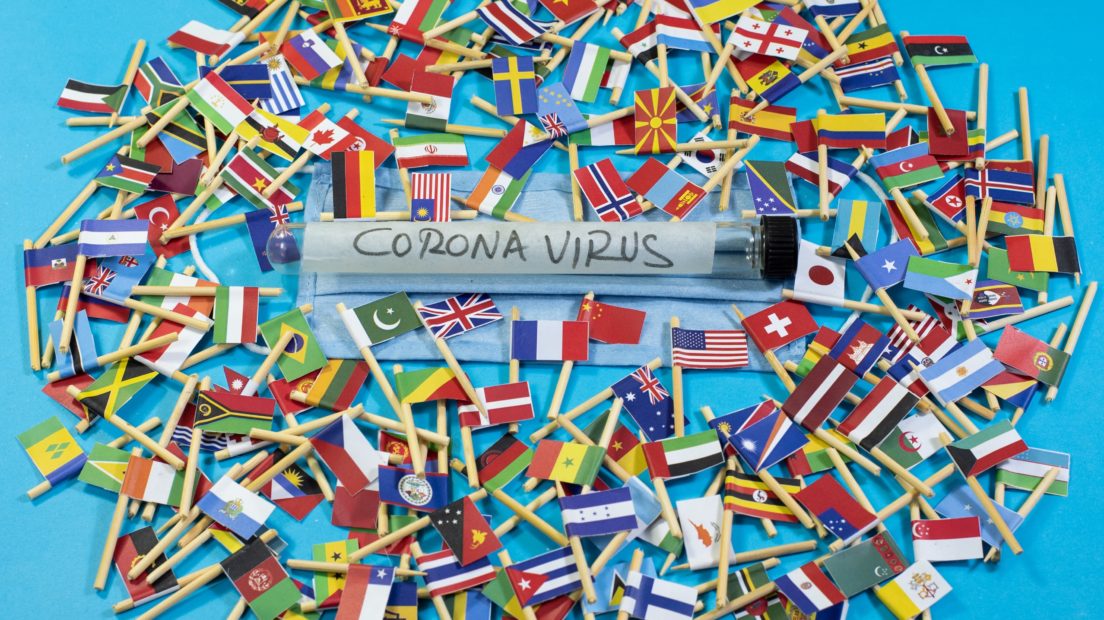 The Ada Lovelace Institute is monitoring the development of vaccine passports and COVID status apps in response to the COVID-19 crisis.
Vaccine passports and COVID status apps are systems for verifiably sharing private health data relevant to COVID-19 which could be used to stream society and impose differential lockdown restrictions. This might mean limiting individual access to work, insurance, hospitality and leisure, and other parts of life, based on an individual's health or risk of COVID-19 infection or transmission.
This page seeks to outline what we know so far about the different forms of vaccine passports and COVID status apps, and the governance of those systems, as they emerge around the world and will be updated on a regular basis.
This page is current as of 18 January 2020. Please get in touch if you are aware of any updates please let us know by contacting researcher, Elliot Jones via ejones@adalovelaceinstitute.org.
World Health Organisation
As of 24 April 2020, the World Health Organisation (WHO) has cautioned the use of immunity certificates, issuing a scientific brief on the subject. The brief states that: 'At this point in the pandemic, there is not enough evidence about the effectiveness of antibody-mediated immunity to guarantee the accuracy of an 'immunity passport' or 'risk-free certificate.' People who assume that they are immune to a second infection because they have received a positive test result may ignore public health advice. The use of such certificates may therefore increase the risks of continued transmission.'
On 7 October 2020, Estonia and the WHO announced they had agreed to collaborate on developing a digitally enhanced International Certificate of Vaccination, a 'smart yellow card' to help strengthen the effectiveness of the COVAX initiative, which will provide COVID-19 vaccines to poorer countries.
On 2 December 2020, the WHO published call for nominations of experts to contribute to the Smart Vaccination Certificate technical specifications and standards, with a first meeting of experts in early January. They also set out the Smart Vaccination Certificate consortium. The consortium is intended to bring together experts to focus on defining specifications and standards for a digital vaccination certificate that would serve current and future requirements, toward the dual purpose of:
Facilitating monitoring of national COVID-19 vaccination programs
Supporting cross-border uses architected for a potential future in which the COVID-19 vaccine would be included in an updated version of the International Health Regulations.
The consortium's stated goals are to:
Achieve consensus on common standards and governance for security, authentication, privacy, and data exchange;
Strategically align efforts and collaboration to manage lessons learned and commonalities;
Establish guidance for member states to facilitate informed adoption; and
Foster shared and trusted global vaccine certificate architecture with digital solutions that support the COVID-19 vaccine use case and establish foundational services for other health services.
The objectives of the consortium will be to:
Publish recommended standards for security, authentication, privacy, and data exchange for outlined use cases;
Demonstrate and learn from successes and challenges (via demos, proofs of concept, and implementations);
Identify and curate multiple tools that conform to security, authentication, privacy, and data exchange standards identified and recommended by the consortium.
Develop appropriate guidance detailing use cases, standards, and best practices; and
Provide guidance to member states to ensure they can adopt and support digitised vaccination certificate solution.
The anticipated outputs of the consortium include:
A governance framework and common architecture for the issuance and verification of vaccination certificates;
Established interoperability standards with a common taxonomy and specifications for certification; and
A vetted suite of digital solutions identified that adhere to the defined specifications, interoperability standards and architecture.
The (draft) shared principles include:
Everyone has the right to obtain and hold a smart vaccination certificate;
The smart vaccination certificate should not be increasing health inequities or increasing the digital divide;
Every smart vaccination certificate should be recognised and verifiable by any trusted authorities;
Minimum data collected and appropriately shared – only data required for the purposes of vaccinations should be required;
There is no 'one size fits all' or 'one solution to rule them all'. Given how diverse our world is, this effort focuses on ensuring that each smart vaccination certificate solution is able to meet the public health needs of each WHO member state as well as the needs of individuals around the world.
Supporting local and sustainable development. The consortium is intended to reach consensus on a minimum set of requirements that would allow each smart vaccination certificate solution to meet the needs in their country while still being usable in others. This, we believe, will enable member states to have a fair choice of solution without excluding products from any institution.
On 15 January 2021, the sixth meeting of the WHO's Emergency Committee on COVID-19 recommended that the WHO Secretariat:
Rapidly develop and disseminate the WHO policy position on the legal, ethical, scientific, and technological considerations related to requirements for proof of COVID-19 vaccination for international travellers, in accordance with relevant International Health Regulations provisions.
Coordinate with relevant stakeholders the development of standards for digital documentation of COVID-19 travel-related risk reduction measures, that can be implemented on interoperable digital platforms. This should include vaccination status in preparation for widespread vaccine access.
Encourage States Parties to implement coordinated, time-limited, risk-based, and evidence-based approaches for health measures in relation to international travel.
They also recommended that states:
At the present time, do not introduce requirements of proof of vaccination or immunity for international travel as a condition of entry as there are still critical unknowns regarding the efficacy of vaccination in reducing transmission and limited availability of vaccines. Proof of vaccination should not exempt international travellers from complying with other travel risk reduction measures.
Australia
The CEO of Qantas stated on 23 November 2020 that the airline will be requiring proof of vaccination for international travel to and from Australia once vaccines are available.
On 30 December 2020, Paul Kelly, Australia's Chief Medical Officer, stated they are looking closely at the idea of a vaccine or immunity passport. However, at the moment vaccination will not offer any exceptions to restrictions such as the 14-day quarantine.
Belgium
Belgian representatives at the European Commission's Health Security Committee were in favour of a vaccine certificate at a European or global level, enabled by the World Health Organisation.
Brunei
Brunei's contact tracing app, BruHealth, includes a colour coded health status system based on symptom reporting, travel history, contacts and PCR test results, and shared by QR code. Only those with a green or yellow code can enter businesses or participate in certain activities, and only those with a green code can enter mosques and other places of worship.
Chile
Chile had a planned immunity certification but changed course. Instead, it has created a 'release certificate' to any person who has completed quarantine following a positive for coronavirus on a standard polymerase chain reaction (PCR) test that lasts for three months. The way it is currently being used does not affect a person's rights regarding lockdown or facemasks. The intention, rather, is to offer more confidence about caring for vulnerable groups.
China
In China, the Alipay Health Code app assigns users a QR code with a colour – green, yellow or red – based on their health status and travel history. The code can be scanned by authorities.
Denmark
On 8 January 2021, Reuters reported that Denmark is developing a digital 'vaccine passport' for people who have received a COVID-19 vaccine. According to an email from the Health Ministry, they expect other countries to require proof of vaccination upon entry and so the passport may be rolled out in the first part of the year to address that need. The Health Ministry underlined the need to investigate further whether people who have been vaccinated can still transmit the virus and how long vaccines last for such a scheme.
Estonia
In Estonia, MTÜ Back To Work are already running a pilot of an immunity passport system developed by Transferwise and Guardtime. The project appears to be related to an earlier effort called CovClear and they are publishing their source code openly.
The pilot is being run with local private firms including A&T Sport, Radisson Blu Sky Hotel Tallinn and PR Foods allowing staff to be tested and share their test results via QR code. The pilot was expected to run until June 2020, but as of July, Back To Work has not published findings from the pilot.
The current system operates via mobile and web application and aims to manage information about COVID-19 tests(either PCR tests or antibody tests)and medical certificates issued by a medical professional. They hope to also include vaccine information in the system once effective vaccines are available.
After logging in and authenticating via their state-issued Estonian ID, the user can get information about their test results from a database. They can then share that information via a QR code. The QR code expires after a minute and access to data from that code after an hour.
The current system is framed as a proof-of-concept pilot of a potential immunity certification system to test how it might work technically before scientific questions of immunity presence, duration and detection are resolved.
The pilot has six phases:
Informing companies and employees about the nature of the pilot project
Reaching agreement on the scope of testing and logistics between the companies participating in the pilot project and the occupational health partner participating in the Immunity Passport pilot project
Taking COVID-19 and/or antibody tests from staff who have given their consent
Entering test results in the Immunity Passport application
Showing test results to employer
Gathering feedback and drawing conclusions
They don't address the social consequences of creating such a tool, regardless of its efficacy. 'We believe that the Immunity Passport is a tool to instil peace and order in the current understanding of COVID-19 and to allow infected people to return to normal working and social life more quickly. Uncertainty creates unnecessary fear and possible discrimination.' – Taavet Hinrikus
On 7 October 2020, Estonia and the World Health Organisation announced they had agreed to collaborate on developing a digitally enhanced International Certificate of Vaccination, a 'smart yellow card' to help strengthen the effectiveness of the COVAX initiative, which will provide COVID-19 vaccines to poorer countries.
El Salvador
On 10 August 2020, the president of El Salvador, Nayib Bukele, announced the country was planning to issue immunity passports to people who have recovered from COVID-19, allowing them to be employed by the government and giving them social privileges not enjoyed by the rest of the population. The government stated it will employ such people to distribute medical kits and food aid to households affected by the pandemic.
European Union
Health Commissioner, Stella Kyriakides, stated on the 25 May 2020, that 'the EU can't count on immunity certification when lifting border restrictions within the bloc' and subsequently on 26 May, the European Centre for Disease Prevention and Control (ECDC) in its report on travel-related measures to reduce the spread of COVID-19 stated that 'given the evidence currently available, any immunity certification for COVID-19 is not supported by ECDC.' The Health Commissioner has responded in the same vein to multiple questions from MEPs on the topic over the summer of 2020.
Marc Angel, S&D MEP for Luxembourg, asked the European Commission questions on immunity passports on 4 May 2020:
Does the Commission support the idea of issuing 'immunity passports' as a measure in the fight against the COVID-19 pandemic?
If so, how does the Commission intend to ensure that such certificates would not in future become a condition or advantage for employment, and that employers will not refer to employee health records when making hiring or firing decisions?
On 29 May 2020, Elżbieta Rafalska and Beata Szydło ECR MEPs for Poland, asked:
How does the Commission view the idea of immunity certificates or mentioning having had COVID-19 in documents such as CVs, and does it see a risk in this of discrimination, with a distinction being drawn between those who have already acquired immunity and those who have not?
Does the Commission recognise the risk of creating a two-tier society, in which people who have recovered from COVID-19 could enjoy all kinds of freedoms, while those who have followed instructions but not yet fallen ill would not have those same freedoms?
On 26 June 2020, ECR MEP for Poland, Joanna Kopcińska also asked about immunity passports:
What is the Commission's stance on the matter of the 'immunity passport'? Does the Commission have a definition and an understanding of the role of an 'immune passport'?
Are there any recommendations that the European Commission could take into account in the context of the role that the 'immune passport' could play in a future potential second wave of the pandemic?
On 10 July 2020, Health Commissioner Kyriakides first responded to Marc Angel, saying:
The Commission is aware that some countries are considering the use of so-called 'immunity passports' or 'health passports' as part of the lifting of confinement measures.
However, the European Centre for Disease Prevention and Control (ECDC) advises that there is currently limited evidence on lasting immunity. In its Risk Assessment of 11 June 2020, the ECDC states that most persons infected with coronavirus develop antibodies after infection. However, the longevity of the antibody response is still unclear. The quantity, quality and duration of the human immune response to COVID-19 is presently unclear.
As a consequence, there is not enough scientific basis for using serology or other immune markers to determine access to public facilities, or take decisions on travel or employment. The World Health Organisation has also cautioned against using immunity certificates.
The Commission will continue to explore this issue, always placing scientific evidence as the basis for public health policy. The Commission is also helping Member States to coordinate national responses to the pandemic through the Health Security Committee.
On 26 August 2020, Health Commissioner Kyriakides responded to Joanna Kopcińska, saying essentially the same as she had to Angel, and additionally saying that:
There is a lack of validated serology tests that can ascertain immunity to the virus.
The Commission is therefore not considering a role for so-called 'immunity passports' in preparation for future outbreaks of the pandemic.
On 9 September 2020, Health Commissioner Kyriakides responded to Elżbieta Rafalska and Beata Szydło, additionally saying:
As for the mention of COVID-19 immunity in documents, health data are considered as sensitive data under the General Data Protection Regulation (GDPR) and their processing can only take place under strict requirements. One of the legal grounds for processing such personal data is public interest in the area of public health. In such cases, Union law or Member State law shall be necessary and proportionate, and provide specific measures to safeguard the rights and freedoms of the concerned individual.
Measures restricting fundamental rights must be limited to what is necessary and strictly proportionate. The Commission will continue to monitor such measures until they are all lifted and will be very vigilant on whether they are adequately phased out.
On 7 December 2020, the European Commission Health Security Committee discussed the idea of cross-border verifiable COVID-19 vaccination certificates. French representatives were not in favour of an immunity passport to restrict travellers within Europe and beyond. However, a vaccination certificate would be acceptable as a proof to show that a person has been vaccinated and therefore not need to be tested and quarantined upon arrival of a country. Moreover, France would like to exchange data with other Member States on how to secure QR codes for a health certificate. Belgian representatives were in favour of a vaccine certificate at a European or global level, enabled by the World Health Organisation.
The minutes also stated that this topic will be further elaborated in the next Health Security Committee meeting, with more detailed information from the Commission.
On 12 January 2021, Politico reported that the Greek Prime Minister, Kyriakos Mitsotakis, sent a letter to European Commission President Ursula von der Leyen proposing that the EU introduce a vaccination certificate. The Prime Minister argued that the EU needs quickly establish a common understanding on how a vaccination certificate should be structured to be accepted in all Member States to enable freedom of movement and even enable international coordination to re-establish global mobility. Mitsotakis hopes to discuss the issue at an EU Summit on 21 January 2021.
He also said that Greece is not going to make vaccination compulsory or a prerequisite for travel, but that people who have been vaccinated should be free to travel and that this will also provide an incentive for citizens to get vaccinated. Politico reports that
On 14 January 2021, Euractiv reported that Romanian President, Klaus Iohannis, has rejected this proposal by Greek Prime Minister Kyriakos Mitsotakis for an EU-wide COVID-19 vaccination certificate for travel. Iohannis argued it was not good to divide Europe in two and that there must be a vaccination certificate for medical reasons but not for travel.
Euractiv also reported that work is happening in the European Commission to present guidelines on vaccination certificates and their interoperability so that they can be used and recognised across the bloc.
On 15 January 2021, Euractiv reported that European Commission President, Ursula von der Leyen, welcomed the initiative of the Greek prime minister on a mutually recognised vaccination certificate and said that 'Whatever is decided, whether it gives priority or access to certain goods, is a political and legal decision that should be discussed at a European level'.
On 18 January 2021, Euractiv reported that the French Secretary of State for European Affairs, Clément Beaune, stated that the debate on the creation of a vaccination passport for European travel is 'very premature'. He said that when there is general access to the vaccine and there is clarity on the impact of vaccines on transmission, it will be a different matter.
The same day, Politico also reported that President of the European Council President, Charles Michel, said that EU leaders would start the debate at the 21 January summit. He said that the matter is not yet settled and that there are two questions: Whether vaccine certificates should be introduced in principle? And if so, when? On the latter question, he said that more people would need to be vaccinated first. He also raised concerns that people will view the creation of a certificate as making vaccination mandatory. They also reported that Portuguese Prime Minister António Costa backed the Greek Prime Minister's proposal for a vaccination passport.
Finland
On 11 January 2021, the Prime Minister of Estonia announced that Finland had been invited to join Estonia and the WHO's digital vaccination passport project.
France
French representatives at the European Commission's Health Security Committee were not in favour of an immunity passport to restrict travellers within Europe and beyond. However, a vaccination certificate would be acceptable as a proof to show that a person has been vaccinated and therefore not need to be tested and quarantined upon arrival of a country. Moreover, France would like to exchange data with other Member States on how to secure QR codes for a health certificate.
Germany
On 29 April 2020, a press release from the German Health Ministry stated it intended to allow people who have recovered from COVID-19 to get an immunity certificate similar to the vaccination card; if immunity post-infection in scientifically proven. This was reflected in the original draft of the "Zweiten Gesetz zum Schutz der Bevölkerung bei einer epidemischen Lage von nationaler Tragweite" legislation.
On 4 May, this was scaled back to the Health Minister, Jens Spahn, asking the German Ethics Council to consider how such an immunity passport could fulfil its aims while respecting people's rights. Until the Ethics Council have reported, the German Government agreed not to undertake any legal regulations.
On 28 May, the German Ethics Council announced it will prepare an Ad Hoc Recommendation on the introduction of a proof of immunity for COVID-19, to be published before the Bundestag parliament summer break (i.e. 3 July 2020).
However, on 25 June, the Council announced it would devote more time to its statement on immunity certificates, so its recommendation is likely to be delayed, though it has not yet given an indication of the new schedule. Earlier the same day, the SPD's Bärbel Bas had stated that the SPD do not believe an immunity certificate should be introduced and believe there must be no difference in freedom and personal rights due to antibody status. Leader of the SPD, Saskia Esken, had similarly commented that day that an immunity certificate for COVID-19 is completely unthinkable without scientific proof antibodies grant immunity and the ability to get a certificate without targeted infection.
On 8 July, the Federal Government, in response to questions by the FDP party, stated that the assessment of immunity certificates by the German Ethics Council would be presented in September 2020. It also suggests the Federal Government believes an immunity certificate could be designed in a way compatible with informational self-determination and equality rights laid down in the German Constitution.
On 22 September 2020, the German Ethics Council published their report on immunity certificates. They did not recommend the use of immunity certificates at the time of publication, due to many uncertainties still exists regarding immunity against COVID-19. They recommended that:
Commercially available tests to detect immunity against SARS-CoV-2 should be more strictly regulated, considering doubts around their reliability and the resulting potential dangers.
The public should be comprehensively informed about anti-infection measures serving the common good and about the limited scope of antibody tests.
Further targeted and coordinated research on the infectious and immunological properties of the novel coronavirus.
The Council was split on whether the use of immunity certificates would be ethical in the case where there was robust proof of immunity to COVD-19 and reliable tests to verify that were available. Based on a risk ethics approach, half of the Council believed that if immunity could be verified, the introduction of immunity certificates would be advisable under certain conditions and in a step-by-step process that could at least initially limit their use to specific contexts or areas. Some members argued that more far-reaching applications would also be justifiable. The other half of the Council members reject the use of state-controlled immunity certificates even if uncertainties regarding the knowledge about immunity were resolved in the future for practical, ethical and legal reasons.
On 17 January 2021, German Foreign Minister Heiko Maas argued in Bild that vaccinated people should be allowed to exercise their basic rights again. He reportedly said that while evidence on the effects of vaccines on transmission is not clear, if vaccinated people don't require critical hospital care then that removes a core reason for restricting fundamental rights.
Greece
On 12 January 2021, Politico reported that the Greek Prime Minister, Kyriakos Mitsotakis, sent a letter to European Commission President, Ursula von der Leyen, proposing that the EU introduce a vaccination certificate. The Prime Minister argued that the EU needs quickly establish a common understanding on how a vaccination certificate should be structured to be accepted in all Member States to enable freedom of movement and even enable international coordination to re-establish global mobility.
He said that Greece is not going to make vaccination compulsory or a prerequisite for travel, but that people who have been vaccinated should be free to travel and that this will also provide an incentive for citizens to get vaccinated.
Hungary
On 12 January 2021, Politico reported that the Hungarian Government has said it could require visitors to show their vaccination status to gain access to the country via an app showing immunity to COVID-19.
Ireland
On 26 November 2020, Deputy Marian Harkin asked Minister for Foreign Affairs, Simon Coveney, whether Ireland would have immunity stamps on passports or digital identities created to show that a person has been vaccinated against COVID-19 for the purposes of travel.
Coveney said Ireland is underway to establish a system allowing airline passengers to avoid restrictions if they have received a COVID-19 vaccination. However, they have no plans to include a vaccination stamp in passports, and instead hope to include vaccination status alongside proof of negative PCR tests on the passenger locator form.
On 18 December 2020, Elizabeth Canavan, Assistant Secretary General, Department of the Taoiseach, stated that it was necessary to issue vaccine certificates in order to keep track of which vaccine a person had been given and when. However, because of uncertainty around the immunity conferred by vaccines, the duration of that immunity and the need for booster doses, it would be premature to discuss treating them as immunity passports.
Israel
Pangea, an Israeli digital ID and border control software firm, has proposed a biometric smart card that will store antigen and antibody test results, to allow passengers to enter and board flights at airports. No country has taken up their proposal, although they claim to be in talks with the Israeli and South African authorities.
They don't believe their technology should be used by the private sector and instead believe government approval is necessary for implementation. They are actively working towards such a smart card lasting beyond the COVID-19 pandemic to become a general medical passport.
On 13 December 2020, the Times of Israel reported that the Health Ministry is planning to give a 'green passport' to those who've had all doses of a vaccine administered. This passport will exempt them from restrictions, including allowing access to cultural events and eating at restaurants, and the right to not quarantine after exposure to a diagnosed virus-carrier.
On 4 January 2021, the Knesset's Constitution, Law and Justice Committee discussed the plan for a 'green passport'. Under the plan, 'green passport' holders will be able to attend various events and eat at restaurants. They will not be obliged to enter quarantine after contact with a confirmed patient. Those vaccinated will also be able to travel abroad without taking the mandatory COVID-19 test before leaving the country, with a separate international card set to be issued for those travelling abroad. Prof. Nachman Ash, the Coronavirus Commissioner, also said was possible that the passport could be combined with rapid testing. Health Minister MK ​Yuli-Yoel Edelstein also said he had spoken with other countries about an international alliance that would allow the movement of citizens who have a green passport.
On 5 January 2021, the Ministry of Health's Director General issued a notice to senior health officials, stating that any 'green passport' will only be issued by the Ministry of Health as a uniform government record. No other agency is authorized to issue any similar document and only central government can determine what benefits they might confer.
Italy
Italy has discussed this at a regional level, with the president of the Veneto region proposing a special license for those with antibodies. Former Prime Minister, Matteo Renzi, has suggested a 'COVID pass' for the uninfected.
Poland
Polish Minister of Digital Affairs, Marek Zagórski, has told the Polish NGO, Fundacja Panoptykon, that there are no plans for an immunity certificate system in Poland, as of 14 May 2020.
On 14 January 2021, Euractiv reported that Polish deputy Health Minister, Anna Goławska, stated people who get vaccinated against COVID-19 in Poland will receive a vaccine passport, in the form of a QR code or printed document, after having received a second dose of the vaccine. She also said that the vaccine passport will allow people use the rights to which vaccinated people are entitled. Poland's National Immunisation Program stated that vaccinated people will be able to use public health services without additional testing, not be included in measures for socialising and won't have to quarantine after contact with a person infected with COVID-19.
Philippines
On 10 December 2020, the Philippines' Department of Tourism expressed support for a global coronavirus vaccine passport and stated that the Department will be looking into the development of vaccine passports with the Inter-Agency Task Force on Emerging Infectious Diseases.
Russia
On 4 January 2021, Reuters reported that Vladimir Putin had ordered the Russian Government to consider vaccination certification to allow overseas travel and that the Government has been tasked with making the certificates internationally recognisable.
Saudi Arabia
On 7 January 2021, Saudi Arabia's Minister of Health, Dr. Tawfiq al-Rabiah, announced the launch of an online 'immunity passport service' to be issued through the Government's 'Tawakkalna' mobile application for those who completed all doses of the COVID-19 vaccine.
Singapore
Singapore's Ministry of Manpower has deployed a digital health passport currently used to store verification that an individual has been discharged from hospital and recovered from COVID-19. On 2 December 2020, GovTech Singapore indicated there are plans already in motion to extend the usage to other healthcare records such as COVID-19 swab results, proof-of-immunity and vaccination records.
Slovenia
On 13 January 2021, Prime Minister, Janez Janša, said that 'it will probably be difficult to travel normally from country to country or from airport to airport without a vaccination passport.' He indicated that discussions about this have been taking place at various levels for at least a month and that vaccine passports are something that will happen and that Slovenia must be ready for it.
South Korea
South Korea's Ministry of Culture, Sports and Tourism is apparently considering proposals from their tourism industry to include immunity passports as part of a wider travel bubble program with nearby countries like Taiwan, Vietnam and Thailand. The travel bubble and immunity passports will be on the agenda at the 6th National Tourism Policy Meeting.
Spain
In Spain, the company Vottun, which specialises in the certification and traceability of data on the blockchain, claims to have rolled out a digital health passport with PwC in April.
On 18 June 2020, the Spanish Data Protection Agency warned that asking candidates whether they had developed COVID-19 antibodies as a requirement to take a job constituted a violation of data protection regulations. They stated that information about whether someone has COVID-19 antibodies is personal data related to health. Further, they stated that, under the GDPR, a legal basis is required to lawfully process that information and neither consent of the applicant or necessity for a contract were applicable in this case. They also state that if candidates include information about their antibodies in their application, the recruiting company must delete that information and delete the application if it not possible to make sure that information does not influence the final hiring decision.
The President of the Community of Madrid, Isabel Díaz Ayuso, had asked the Madrid Ministry of Health to develop, by September 2020, an experimental COVID-19 card that uses antibodies, PCR tests, and other proof that an individual has already been infected with, and recovered from, COVID-19 to "simulate an international vaccination card". She indicated that this card would help to avoid confinements, to safely access establishments such as gyms, museums, cinemas, and, in general, any closed room. Within a day, this scheme had faced sufficient criticism from other politicians, epidemiologists, and rights groups that Madrid abandoned the scheme.
Switzerland
Switzerland's Federal Office for Public Health says the introduction of COVID-19 immunity passports is not on the agenda for now (as of 14 May 2020). However, they have said that 'provided that we have confirmation that the antibodies do indeed lead to long-term immunity, it could make sense. It will also become relevant as soon as a vaccine is developed.'
The Swiss National COVID-19 Science Task Force, a national scientific advisory board with a mandate from the Swiss Federal Council Coronavirus Crisis Unit and Federal Office of Public Health, on 22 April 2020, stated that 'as long as scientific uncertainty in identifying immunity and its duration persists, such [immunity] passports should not be used as they restrict human rights, create societal dangers, and cannot be justified by a legitimate public interest.'
SICPA, a Swiss company, and Guardtime, an Estonian company now based in Switzerland, have proposed using blockchain and a QR code to associate the result of a test with a specific individual, without assuring anything about the quality or meaning of the test itself.
Taiwan
On 2 December 2020, Taiwan Health Minister Chen Shih-chung said, in response to the International Air Transport Association's announcement it was developing a COVID-19 travel pass app, that COVID-19 'passports' to show peoples' inoculation and infection history will be hard to do in practice but are a good idea.
United Arab Emirates
The United Arab Emirates' contact tracing app, Alhosn, includes a colour coded health status system based on PCR test results and shared by QR code. They state that 'You may need to use this unique QR code to grant you access to public places in the future.'
United Kingdom
The UK Government is considering immunity certification and possibly wider health status tracking. Baroness Harding, who is leading the Government's testing and tracing effort, also has Immunity Certification explicitly within her remit. Public Health England's draft contact tracing operating model, as of 23 April 2020, explicitly identified immunity risk certification as the sixth pillar of the UK Government's contact tracing plan.
On 28 April 2020, NHSX CEO, Matt Gould, told the Commons Science and Technology Committee that he'd been approached by a number of organisations about providing immunity passport technology, but said NHSX was in 'the very early stages' of looking through the available options and that they 'are not at a point where [they] are building [immunity passports].'
'Health status' was reported to under consideration as a future element of the NHSX Contact Tracing App. NHSX has since discontinued that app in favour of an app developed using Google and Apple's exposure notification API and it is unclear whether a 'health status' is planned to be integrated into the new app.
Lord Bethell, Minister for Innovation at the Department for Health and Social Care, met with Yoti on 13 April 2020 to discuss COVID-19 certification, and IBM on 20 April 2020 to discuss COVID-19 immunity certification. Nadine Dorries, Minister for Patient Safety at the Department for Health and Social Care, also met with the Behavioural Insights Team on 9 April 2020 to discuss COVID-19 Immunity Passporting.
On 18 May 2020, Lord Bethell, also stated that '[the Government's immunity certificate plans] are in development. We are fully aware of the concerns that he has expressed about their potentially divisive nature, but the public deserves to know whether they have had the disease. We have to use whatever technology we can to help shake off the economic and social effects of this virus. Therefore, we retain an open mind on the use of certification.'
According to the minutes of the 40th Scientific Advisory Group for Emergencies (SAGE) meeting held on the 4 June 2020, SAGE suggested that 'Uncertainties around the implications of antibody test results mean that clinical use of serological testing is some way off. Immunity passports or equivalents are not advisable for similar reasons.' In the 41st SAGE meeting, on 11 June 2020, the SAGE Secretariat stated it would 'commission [an] item of double testing and release, quarantine and antibodies…' for the next SAGE meeting.
A paper produced for the 45th SAGE meeting, Tests for antibodies against SARS CoV2 by Wendy Barclay and Peter Openshaw, concluded that 'If immunity passports based on the commercial antibody tests change behaviour, or practise, the low specificity [of commercial antibody tests] could have serious implications. At present, there is insufficient evidence that knowledge of an individual's immune status can be relied upon to enable a change in behaviour. This is because the tests themselves have lower than ideal specificity, and we do not yet know that a positive result in such a test guarantees protective immunity.' SAGE advised that, based on current understanding, it would be premature to introduce immunity passports, but it advised that use of antibody positivity for short-term decisions may be possible.
On 9 July 2020, at the 46th SAGE meeting, SAGE noted that 'the conclusion of the Senior Clinicians Group that, at present, a testing strategy that includes antibody testing, swab testing and Ct value assessment to enable release of individuals from self-isolation or quarantine cannot be operationalised – and that further data are needed before an optimal strategy can be designed.'
Conservative MP Greg Smith, on 24 July 2020, asked the Secretary of State for Health and Social Care 'what plans he has to introduce immunity passports as a means of allowing the public to safely (a) take flights and (b) attend the theatre?'
Minister of State, Nadine Dorries, replied that 'Before considering whether antibody testing and certification could ever be used to enable specific individuals to be exempted from social distancing restrictions and/or self-isolation measures, we first need to improve our understanding of how the immune system responds to COVID-19. To gain answers to these critical questions on immunity, the United Kingdom Government has been working closely with the Office for National Statistics, Biobank, universities and other partners to establish a series of studies that will help us learn more about the prevalence and spread of the virus, as well as the nature and duration of the immune response.'
On 9 September 2020, the British Medical Journal reported that as part of the Government's moon-shot testing programme, it will roll out 'digital immunity passports' to allow people who test negative to return to workplaces, travel, and participate in other activities.
On 17 November 2020, it was reported in the Telegraph that there were informal conversations among Government ministers about issuing a QR code-based vaccination certification that would allow entry into currently high-risk venues and events.
On 19 November 2020, at the 69th SAGE Meeting, SAGE advised that 'Immunity certification is theoretically possible, however further data and considerations are needed before any recommendation can be made. New data are expected shortly. Behavioural and operational considerations would need to be taken into account, as well as the immunology.' While still not in favour of immunity certification based on antibody tests, this marks a slightly less negative tone than previous minutes which directly advised against the idea. The SPI-B sub-group of SAGE was asked to provide behavioural input on considerations for certification
On 21 November 2020, it was also reported in the Telegraph that the Government was considering issuing 'freedom passes' to those who continually test negative to COVID-19 twice a week, in the form of a letter, card, or app.
On 25 November 2020, De La Rue, previous manufacturers of UK passports, confirmed it was in talks with governments and pharmaceutical companies about the feasibility of COVID-19 travel certificates that incorporate biometrics in verifying whether the holder had been vaccinated or received a negative COVID-19 test.
On 28 November 2020, the Telegraph reported the Department of Transport was considering introducing vaccination stamps to allow tourists to bypass checks at the border.
On 30 November 2020, the Times reported that NHS Test and Trace were looking into how to integrate test results and vaccine status into the NHS contact tracing app. The same day, Nadhim Zahawi, the minister responsible for the rollout of vaccines, suggested that the government were looking at vaccine certification to allow individuals to share vaccine status with their GP and that restaurants, bars and other venues might also use that system to decide whether to allow customers to enter. On 1 December 2020, however, Michael Gove stated that the Government is not planning to introduce vaccine passports but conceded that 'individual businesses have the capacity to make decisions about who they will admit and why.'
On 2 December 2020, The Times editorial board stated their view that it was government's job to facilitate businesses demanding proof of vaccination from customers and that such rules would not be discrimination. On 24 December 2020, they published a follow-up view, arguing Government should formalise vaccine checks done by business.
On 12 January 2021, the Telegraph reported that Mvine, a cybersecurity company, and iProov, a biometrics company would be trailing a digital vaccine passport with two local authority directors of public health, set to run until the end of March. Innovate UK, the Government's science and research funding agency, has provided £75,000 of funding for the project.
Wales
On 2 December 2020, Vaughan Gething MS, Welsh Minister for Health and Social Services, said that 'Those receiving a COVID-19 vaccination will be given a credit card-sized NHS Wales immunisation card which will have the vaccine name, date of immunisation and batch number of each of the doses given handwritten on them. These will act as a reminder for a second dose and for the type of vaccine, and it will also give information about how to report side effects.' The immunisation cards are a normal part of the vaccination procedure and were not described as vaccine passports or immunity passports. However, many news sources have incorrectly described them as immunity passports.
Private companies
On 9 December 2020, myGP, a British GP appointment and prescription ordering app, announced it would launch myGP TICKet, a proof of vaccination using existing medical records, in February 2021. This is explicitly advertised as allowing businesses to relax restrictions and treat differently those who have been vaccinated.
IDnow, a German identity verification company, has claimed it has been in talks with the UK Government about a system to identify people who had recovered from COVID-19, though the Government set no timeline for the project.
Onfido, a British biometric and digital identification company, has also submitted a proposal for an immunity passport to the UK Government. Husayn Kassai, Onfido CEO, told Business Insider that they have 'had dozens of companies register an interest with us on this. There are a number of different trials and initiatives underway right now.'
Yoti, a British digital identity management company, has established a partnership with a Polish testing company, FRANKD, to store and share credentials verifying the outcome of COVID-19 tests – either antigen or antibody tests. Robin Tombs, Yoti CEO, told Business Insider he had held talks with companies in the sports, entertainment, travel, logistics, manufacturing and healthcare sectors.
YourGene, a diagnostics company, and Prova, a start-up focused on sharing test results, are planning to offer a COVID-19 health status app to employees and clients of foreign exchange provider Caxton.
United States
On 10 April 2020, Dr Anthony Fauci, Director of the National Institute of Allergy and Infectious Diseases, has said immunity certificates are 'being discussed'.
The US Department of Defense's Naval Medical Research Center has been studying how to mitigate the effect on marine operations, including testing the viability on an 'immunity passport' for marines by identifying 'a measurable indicator that can be calculated to safely return recruits and Marines back to the fight even if they are re-exposed to the infection.'
Judy Faulkner, CEO of Epic Systems, a major medical records company, has said Epic is working with a group to put a marker related to antibody testing on your phone. The marker will likely be an extension of their MyChart patient medical record access application, and will likely say whether you are tested, whether you are currently not safe, and whether you have COVID-19 right now. This would likely be setup as a traffic light style code with red for currently infected, green for clear, and yellow for unknown.
On 23 July 2020, NHL (National Hockey League) announced that it would be using Clear's (an air travel security platform) Health Pass to screen players and staff during their playoffs. According to the company, the system will help track about 3,000 people who are involved, including players, coaches, and support staff. After registering their identity within Clear's biometric system, those involved in the playoffs will be expected to fill out a regular health survey after leaving hotel rooms, take a selfie with their phone to confirm their identity, and then use a QR code to register their information at the kiosk and have their temperature taken in order to enter the NHL's secured areas. The Clear website also suggests lab test results can be linked to the system and suggest that vaccine status and more will be integrated into the system over time.
California
The California facial recognition start-up, FaceFirst, has been promoting the idea of a 'coronavirus immunity registry.' They explicitly frame it as a way to inform employers and border control officials about an individual's COVID-19 status. They want to include test results, what kind of test was administered (whether antigen or antibody), and whether you have been near confirmed infections. They claim to be in 'indirect discussions' with the US Government.
On 12 May 2020, California assembly member, Ian Calderon, and California state senate member, Robert Hertzberg, put forward AB-2004 medical test results: verification credentials. This Bill originally would have authorised public and private providers of COVID-19 test results or other medical test results to use verifiable credentials, as defined by the World Wide Web Consortium (W3C), for the purpose of providing test results to individuals. The bill would have required those verifiable credentials to follow the open-source World Wide Web Consortium (W3C) Verifiable Credentials Data Model, as specified.
After being amended in the Assembly and the Senate, the Bill was approved by both houses, enrolled, and presented to the Governor on 15 September 2020. The new version of the Bill would require the Government Operations Agency, by 1 July 2021, to appoint a working group, consisting of representatives from the public and private sectors to explore the use of verifiable health credentials for COVID-19 or other medical test results in this state. The Bill would require the working group to report its recommendations to the Legislature by 1 July 2022. The Bill would have also prohibited law enforcement agencies, excluding federal law enforcement, from requiring a patient to show a verifiable health credential.
On 26 September 2020, it was vetoed by Governor Gavin Newsom.
Florida
On 22 December 2020, Joe Gruters, Republican Florida State Senator, filed a state bill titled 'Discrimination on the Basis of Personal Health Information'. The bill is aimed at prohibiting businesses and government from:
connecting an individual's vaccination status or proof of immunity from any virus to their identification,
requiring an individual to receive a vaccination or provide proof of immunity from any virus
discriminating against, deny services or access for, or otherwise penalising an individual for not receiving a vaccination or providing proof of immunity from any virus.
New York
On 10 April 2020, New York State Assembly members have proposed Bill NOA10462 as legislation to govern the use of COVID-19 contact tracing and immunity certification. The Bill aims to 'establish a protocol for COVID-19 testing, contact tracing, and Immunity Certification and to protect individuals' right to privacy; grants individuals the right to control their self-sovereign identification data; provides for the anonymization of biometric data for protection from law enforcement.' The Bill was subsequently referred to the Health Committee and did not make it past that stage.
International
On 25 August 2020, IBM announced Digital Health Pass. Digital Health Pass is part of IBM's COVID-19 workplace management tool Watson Works. It is designed to enable employees, customers and visitors of a given company to share their share their vaccination and health status on their smartphone, and thus be granted or denied access to that business's location. On 18 December 2020, IBM announced the Digital Health Pass will also be integrated into Salesforce's Work.com system.
The Linux Foundation's Public Health division hosts the COVID-19 Credentials Initiative, which aims to advance the use of Verifiable Credentials (VCs) and technical interoperability of VCs in the public health realm, starting with vaccine credentials for COVID-19.
The Vaccination Credential Initiative launched on 14 January 2021. The initiative is a partnership between The Commons Project Foundation, co-creators with the World Economic Forum of the CommonPass health status app, and a range of health and technology companies including CARIN Alliance, Cerner, Change Healthcare, The Commons Project Foundation, Epic, Evernorth, Mayo Clinic, Microsoft, MITRE, Oracle, Safe Health, Salesforce. The Vaccination Credential Initiative's stated aims are to allow digital access to vaccination records using the SMART Health Cards specification, based on W3C Verifiable Credential and HL7 FHIR standards, to allow individuals to obtain an encrypted digital copy of their immunization credentials to store in a digital wallet of their choice.
Onfido, a global identity verification and authentication company, are developing immunity passport integration for start-up Sidehide's hotel booking platform.
Bizagi, a UK-based company, has created CoronaPass, an app which claims it will use an encrypted database to store information about users' immune status, based on antibody test results provided by the user's hospital or another healthcare provider. They want to leave the criteria for what counts as a valid test, who is seen as 'immune' and how long certificates should last, up to individual governments and health authorities. They claim to be trailing the app with Ernst & Young for their employees and clients.
Airlines
The International Air Transport Association, a trade body representing 290 airlines which make up 82% of global air traffic, has said it would support the development of immunity passports to segregate no-risk travellers, when these are backed by medical science and recognised by governments. As of 24 November 2020, the IATA is reportedly developing a Travel Pass app which will display COVID-19 test results, alongside proof of vaccination and national entry rules. The app will link to an electronic copy of the holder's passport to prove their identity. A test program will reportedly begin with British Airways parent, IAG SA, before the end of 2020.
London Heathrow Chief Executive, John Holland-Kaye, has advocated for a universal system of immunity certification, which would allow for people who have already had coronavirus to travel between 'low risk' countries. In October 2020, two trials of COVID-19 health passports took place. Pilots and cabin crew working for Virgin Atlantic could use the digital ID app Yoti to prove they have been tested.
The airport also hosted trials of the CommonPass app, backed by the World Economic Forum, which aimed to verify negative COVID-19 test results for passengers flying between London Heathrow and Newark Liberty on United Airlines flights. The trials are being observed by US Customs and Border Protection (CBP) and US Centers for Disease Control and Prevention (CDC). Diane Sabatino, the CBP deputy director, said the pass offered the potential 'solution to build confidence in air travel'.
On 24 November 2020, United Airlines, Lufthansa, Virgin Atlantic, Swiss International Air Lines and JetBlue said they would begin to offer a digital health-passport known as CommonPass to passengers who could certify they were free of coronavirus.