Skip to content
Project
The Citizens' Biometrics Council
Bringing together 50 members of the UK public to deliberate on the use of biometrics technologies like facial recognition.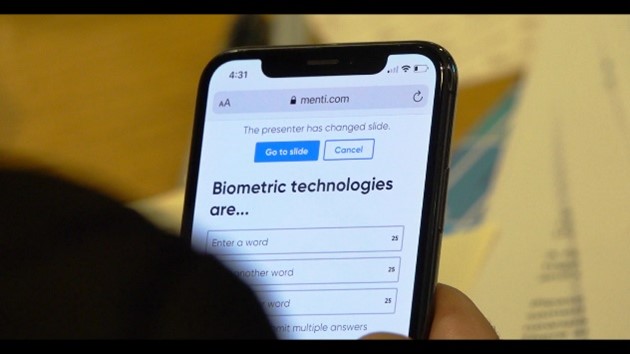 Final report of the Citizens' Biometrics Council
Recommendations and findings of a public deliberation on biometrics technology, policy and governance
Project overview
Throughout 2020 the Ada Lovelace Institute convened a Citizens' Biometrics Council to bring the public's voice into the debate on technologies which collect and process biometric data, like live facial recognition and digital fingerprinting.
Digital and data-driven biometrics technologies are being developed and deployed in contexts from policing and border security to schools and supermarkets. These technologies raise questions around surveillance, consent, data protection and more, that cannot be addressed without involving public perspectives.
The Council included a demographically diverse group of 50 members of the UK public. They participated in a series of in-person and online workshops between February and October in 2020.
During the workshops, Council Members considered evidence about the use of biometrics technologies and heard from experts on how they're used, the ethical questions they raise, and the state of regulatory oversight.
Council members developed and addressed a central question: what is or isn't OK when it comes to the use of biometrics technologies?
The Councils' conclusions and recommendations aim to support a deeper understanding of public perspectives and values on biometrics. The findings will inform policymakers, regulators, technologists and other stakeholders, strengthening transparency, legitimacy and accountability on UK biometrics policy.
The Council's deliberations ended in October 2020 and we published the final report on Tuesday 30 March 2021. Watch the launch event here.
In-person workshops were initially scheduled to conclude in March 2020, but were postponed due to COVID-19. We resumed workshops online in September 2020. The Citizens' Biometrics Council was delivered in partnership with Hopkins Van Mil.
Oversight group
The project oversight group includes:
Ali Shah, Head of Technology Policy, ICO
Dr Jack Stilgoe, Senior Lecturer in Science and Technology Studies, UCL
Julie Dawson, Director of Regulatory and Policy, Yoti
Lindsey Chiswick, Head of Intelligence and Covert Policing, Metropolitan Police Service
Prof. Pete Fussey, Professor of Sociology, University of Essex
Zara Rahman, Deputy Director, The Engine Room
The Ryder review
The Citizens' Biometric Council has run alongside an independent legal review of the governance of biometrics data in the UK led by Matthew Ryder KC. The recommendations from the Council will be taken forward into the Ryder review.
This video is embedded with YouTube's 'privacy-enhanced mode' enabled although it is still possible that if you play this video it may add cookies. Read our Privacy policy and Digital best practice for more on how we use digital tools and data.