Skip to content
Press release Health data and COVID-19 tech
Six requirements the UK, and other national governments, must meet before permitting vaccine passports
Requirements that governments and developers will need to deliver in order for any vaccine passport system to deliver societal benefit
10 May 2021
Reading time: 6 minutes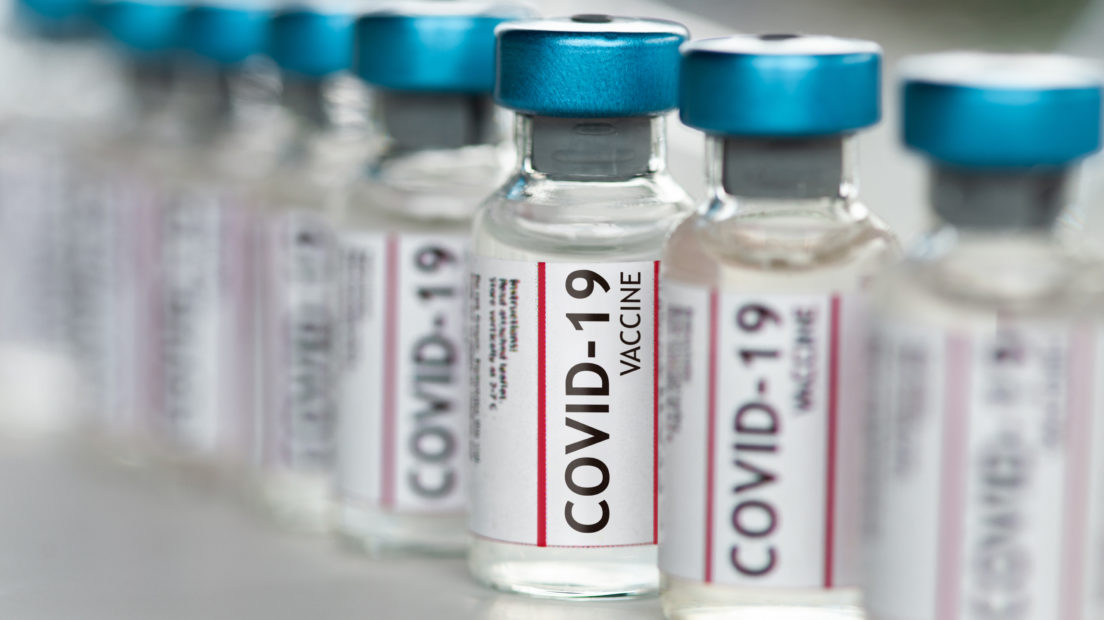 As the pandemic death toll continues to rise globally, some countries are facing substantial third or fourth waves of infection, while others are bringing down case numbers through vaccination roll-outs. This has prompted debate about whether, and how, vaccine passports and COVID-19 status apps, could give citizens different rights and freedoms, including access to work, leisure and travel.
The Ada Lovelace Institute has published a report – Checkpoints for vaccine passports – outlining the requirements that governments and developers will need to deliver to ensure that any potential vaccine passport scheme works in the best interests of people and society. The six requirements are:
Scientific confidence in the impact on public health – this includes setting scientific pre-conditions, including the level of reduced transmission from vaccination, as well as accurate testing regimes.
Clear, specific and delimited purpose – there may be greater justification for some use cases of digital vaccine passports than others, such as for care home workers.
Ethical consideration and clear legal guidance about permitted and restricted uses, and mechanisms to support rights and redress and tackle illegal use – there are important legal tests, in particular respecting the right to private life, which must be considered where people are required to disclose personal information. There are also wider concerns around fairness, equality and non-discrimination, social stratification and stigma at both a domestic and international level.
Sociotechnical system design, including operational infrastructure – designing a vaccine passport system will require consideration of wider societal systems, and a detailed examination of how any scheme would operate in practice.
Public legitimacy – there are sensitivities involved in building technical systems that require personal health data to be linked with identity or biometric data for many countries. Public confidence in a COVID vaccine passport system – one that is seen as trusted and legitimate – will be crucial to its success.
Protection against future risks and mitigation strategies for global harms – if governments believe they have resolved all the preceding tensions and have determined that a new system should be developed, they will also need to consider the longer-term effects of such a system and how it might shape future decisions or be used by future governments.
In the report, the Ada Lovelace Institute sets out detailed recommendations under each of the six requirements for governments and developers to work through to determine whether a roll-out of vaccine passports could navigate risks to play a socially beneficial role. These include examining the available evidence, understanding the design choices and the societal impacts.
As evidence, explanation and clarification of a complex policy area, the report supports governments and developers to navigate the necessary challenges prior to deciding whether to adopt and use vaccine passports.
Danny Altmann, Professor of Immunology at Imperial College London, said:
Vaccine passports must not be mistaken as a 'safe' pass. While scientific understanding of COVID-19 infection and transmission has improved greatly since the beginning of the pandemic, there are still a number of questions that remain unanswered. These include the effect of vaccines on: those who are vaccinated; the spread of the disease to others; the efficacy against different emerging variants and efficacy over time.

There is emerging evidence that the different COVID vaccines have different levels of efficacy when it comes to protecting both the person receiving the vaccination and anyone they come into contact with. Any vaccine passport system must be dynamic, and take into account the differing efficacy of different vaccines, as well as their varying effectiveness against different variants, and the change in efficacy over time.

Before moving forward with any form of vaccine passport scheme, governments must have a better understanding of vaccine efficacy and transmission durability and generalisability, and evidence that use of vaccine passports would lead to reduced transmission risk by vaccinated people, and low 'side effects' – that passporting won't foster a false sense of security in either the passported person or others, which might lead to an increase in risky behaviours, with a net harmful effect.
Carly Kind, Director, Ada Lovelace Institute, said:
The six requirements set in this latest report from the Ada Lovelace Institute provide a series of high thresholds for vaccine passports. Much of the debate to date has focused on a smaller subset of these requirements – in particular technical design and public acceptability. Despite the high thresholds, and given what is at stake and how much is still uncertain about the pathway of the pandemic, it is possible that the case can be made for vaccine passports to become a legitimate tool to manage COVID-19 at a domestic, national scale, as well as supporting safer international travel.

By setting out the features that must be delivered across the whole system, the benefits and risks that need to be weighed, and the harms to be mitigated, we hope to support governments to calculate whether the societal risks and operational overheads are justified, or whether investment in vaccine passport might prove to be a technological distraction from the central goal to reopen societies safely and equitably through global vaccination.
ENDS
Contact: Hannah Kitcher on 07969 209652 or hkitcher@adalovelaceinstitute.org
Carly Kind, Director of the Ada Lovelace Institute and Imogen Parker, Associate Director, will be available for interview.
Notes
The Ada Lovelace Institute (Ada) is an independent research institute and deliberative body with a mission to ensure data and AI work for people and society. It aims to: build evidence and foster rigorous research and debate on how data and AI affect people and society; convene diverse voices to create a shared understanding of the ethical issues arising from data and AI; and define and inform good practice in the design and deployment of data and AI.
The report is the culmination of an evidence review of technical build, risks, concerns and opportunities put forward by governments, supranational bodies, collectives, companies, developers, experts and third-sector organisations, collected through a series of expert panels, an open call for evidence, a deliberative expert body, chaired by Professor Sir Jonathan Montgomery and ongoing monitoring the debate and development of COVID status certification and vaccine passport systems around the world.
The findings and recommendations of the deliberative expert day were shared in a report published in February 2021.
Ada has been running rapid and rolling research and discussion events throughout the COVID-19 pandemic and in April 2020 published a rapid evidence review of the technical considerations and societal implications of using technology – including digital contact tracing, symptom tracking apps and immunity certification.
Ada is funded by the Nuffield Foundation, an independent charitable trust with a mission to advance social well-being. It was established in early 2018, in collaboration with the Alan Turing Institute, the Royal Society, the British Academy, the Royal Statistical Society, the Wellcome Trust, Luminate, techUK and the Nuffield Council on Bioethics. Find out more: Adalovelaceinstitute.org | @adalovelaceinst