Skip to content
Project
Rethinking data and rebalancing digital power
What is a more ambitious vision for data use and regulation that can deliver a positive shift in the digital ecosystem towards people and society?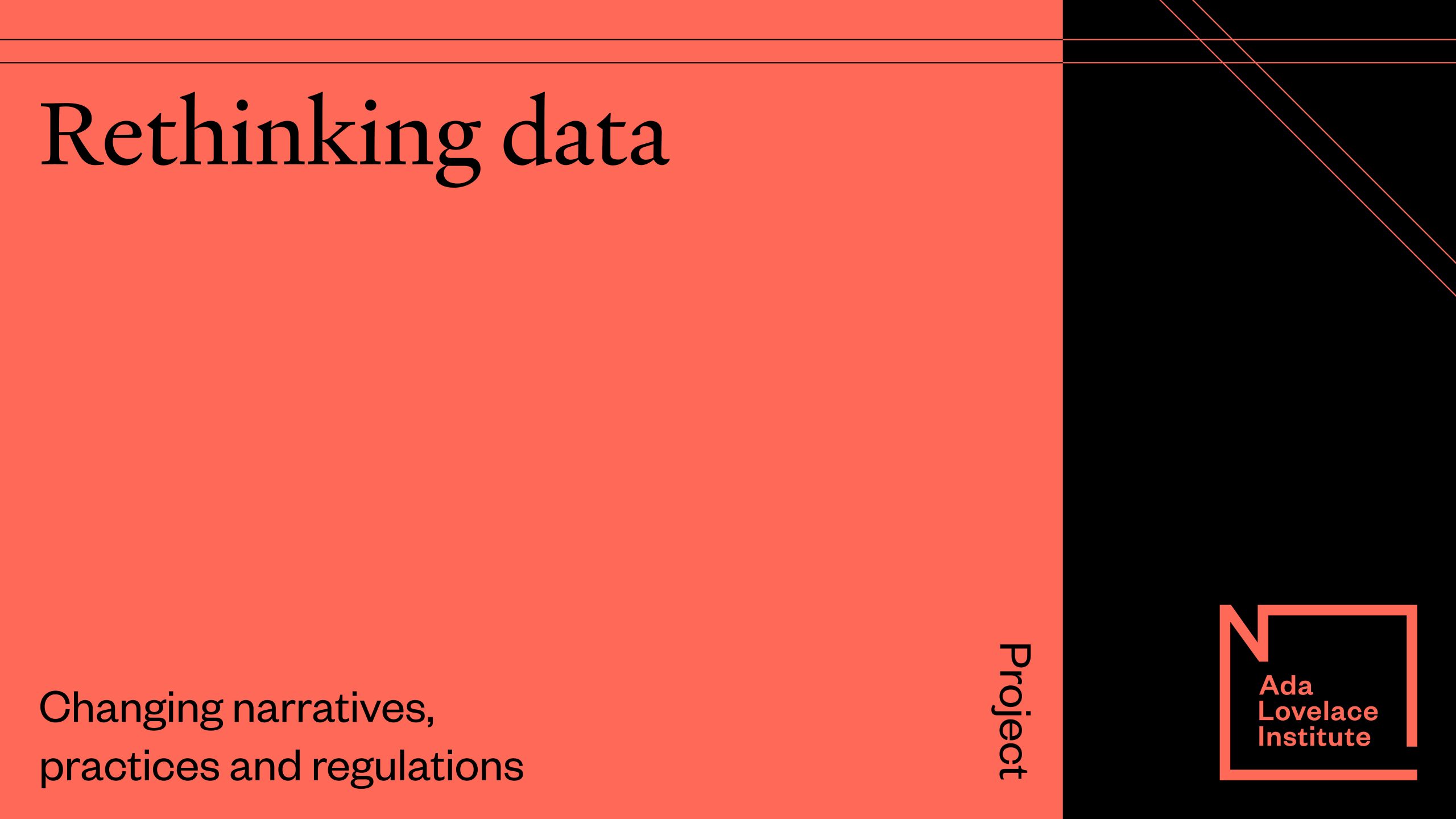 The Ada Lovelace Institute recognises that there is already a thriving ecosystem within the UK and Europe, and a range of organisations and people who are working to rethink different aspects of data.
Ada's work on Rethinking data builds on the value of that ecosystem of knowledge, focusing on three key aspects of rethinking data:
changing how we talk about data through our narratives
developing people-centered data practice
developing new regulations that build upon the existing legal and regulatory data regulation framework.
Rethinking data prospectus
Rethinking data working group
The Rethinking data working group, co-chaired by Professor Diane Coyle (Bennett Institute of Public Policy, Cambridge) and Paul Nemitz (Director, Principal Adviser on Justice Policy, EU Commission, and Member of the German Data Ethics Commission) will guide the Ada Lovelace Institute's thinking on the future of data regulation.
Array
(
    [s] => 
    [posts_per_page] => 12
    [meta_key] => sb_post_date
    [order] => DESC
    [orderby] => meta_value
    [paged] => 1
    [post_type] => Array
        (
            [0] => blog-post
            [1] => case-study
            [2] => evidence-review
            [3] => feature
            [4] => job
            [5] => media
            [6] => news
            [7] => press-release
            [8] => project
            [9] => policy-briefing
            [10] => report
            [11] => resource
            [12] => summary
            [13] => survey
            [14] => toolkit
            [15] => event
            [16] => person
        )

)