Skip to content
Project
Rethinking data: working group for data regulations
An interdisciplinary and international group of experts to advise on the development of data governance and regulations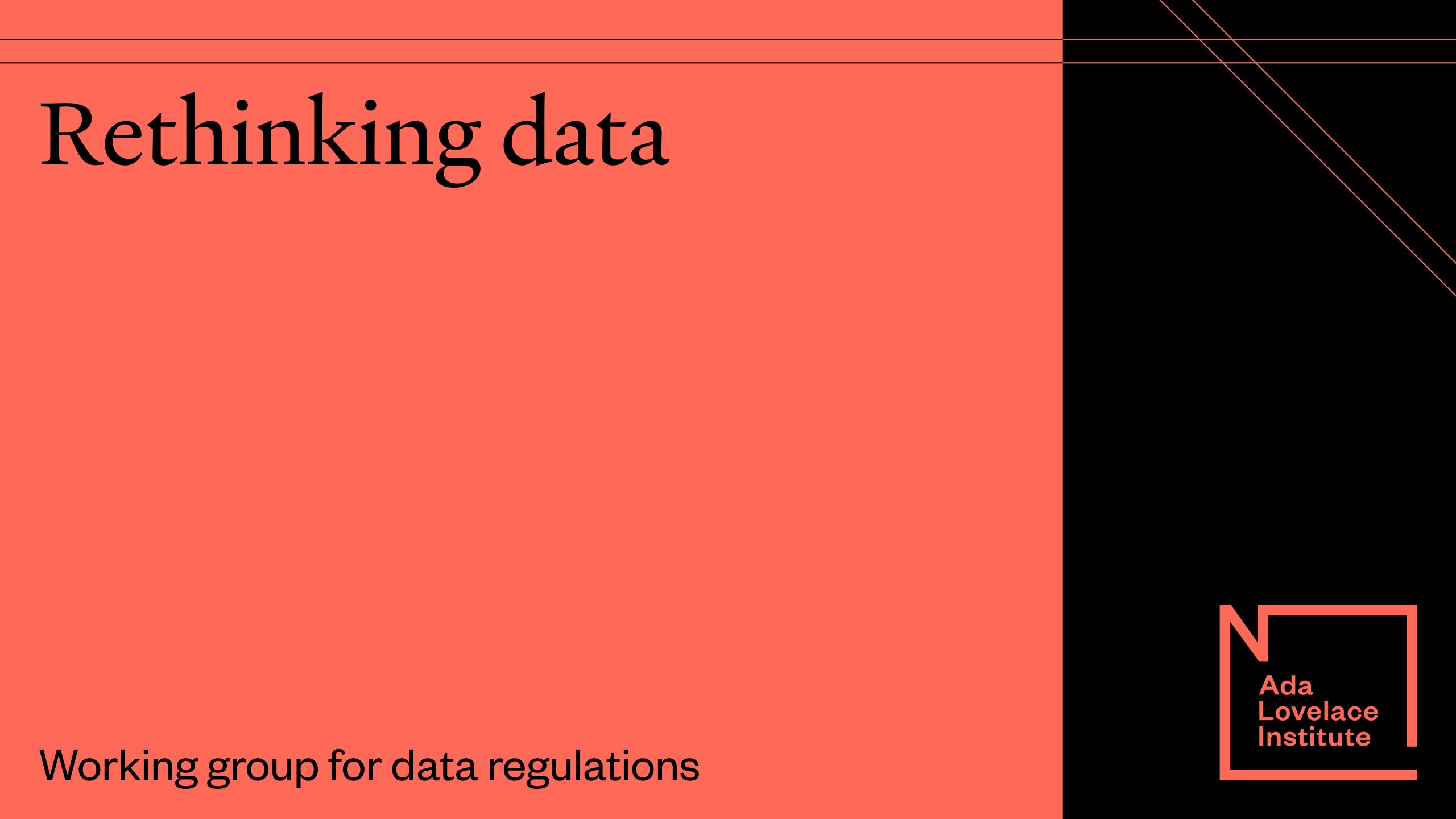 The Rethinking data working group, co-chaired by Professor Diane Coyle (Bennett Institute of Public Policy, Cambridge) and Paul Nemitz (Director, Principal Adviser on Justice Policy, EU Commission, and Member of the German Data Ethics Commission) was established to guide the Ada Lovelace Institute's thinking on the future of data regulation.
The group is made up of a range of interdisciplinary and international experts to advise on the development of data governance and regulations that recognise individual and collective rights.
The group was set up in 2020 and will present its final output in 2022.
Array
(
    [s] => 
    [posts_per_page] => 12
    [meta_key] => sb_post_date
    [order] => DESC
    [orderby] => meta_value
    [paged] => 1
    [post_type] => Array
        (
            [0] => blog-post
            [1] => case-study
            [2] => evidence-review
            [3] => feature
            [4] => job
            [5] => media
            [6] => news
            [7] => press-release
            [8] => project
            [9] => policy-briefing
            [10] => report
            [11] => resource
            [12] => summary
            [13] => survey
            [14] => toolkit
            [15] => event
            [16] => person
        )

)