Introducing the working group for data regulations
To achieve these goals, Ada has established a working group with a range of interdisciplinary and international expertise, to advise on the development of data governance and regulations that recognise individual and collective rights.
We are delighted that this working group will be co-chaired by Professor Diane Coyle, Bennett Institute for Public Policy (University of Cambridge), and by Paul Nemitz, Principal Adviser on Justice Policy, EU Commission and Member of the German Data Ethics Commission.
---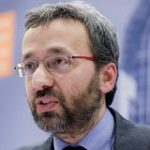 Professor Alessandro Mantelero, Polytechnic University Turin, Professor of Private Law
Alessandro Mantelero is Associate Professor of Private Law and Data Ethics & Protection at the Polytechnic University of Turin, and scientific expert on AI and data protection for the Council of Europe. He has served as an expert on data regulation for organisations including the UN, the EU FRA, and the European Commission.
---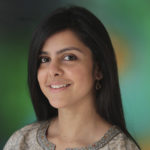 Amba Kak. Director of Global Strategy and Programs, AI Now Institute
Amba Kak is the Director of Global Strategy & Programs at the AI Now Institute at NYU, where she develops and leads the organisation's global policy engagement, programmes and partnerships. Previously, she led public policy for Mozilla in India, working extensively on global data protection law and biometric identity systems.
---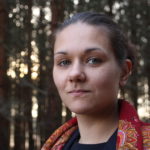 Amelia Andersdotter, Data Protection Technical Expert and Founder, Dataskydd
Amelia Andersdotter is a specialist in mathematical statistics and business law who has worked at the intersection of technology, society and law since 2009. Currently she is Director of Strategic Initiatives at Brussels-based CENTR, organizing European ccTLDs. She has been network equipment and internet protocol technical standards expert at UK-based human rights organisation ARTICLE19 and a Member of the European Parliament for the Pirate Party. Through the Swedish NGO Dataskydd.net she operates the Webbkoll privacy check service for websites, aiming to facilitate better technical data protection measures for all.
---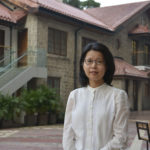 Professor Anne Cheung, The University of Hong Kong, Faculty of Law
Anne Cheung is a professor of Law at the University of Hong Kong. She has researched in areas of law and technology, freedom of expression and privacy. Her recent project is on China's social credit system. Anne's writings include co-editing the book Privacy and Legal Issues in Cloud Computing (2015).
---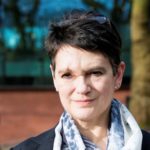 Professor Diane Coyle, University of Cambridge, Department of Politics and International Studies and Co-director of the Bennett Institute for Public Policy
Diane Coyle is the Bennett Professor of Public Policy at the University of Cambridge. Her research focuses on the digital economic and economic measurement. She founded Enlightenment Economics, a consultancy specialising in economic issues related to new technologies, innovation and competition policy. She is also an expert adviser to the Office for National Statistics and National Infrastructure Commission. Diane is the author of several books, including Markets, State, People: Economics for Public Policy, examining how societies reach decisions about the use and allocation of economic resources, and the bestselling GDP: A Brief but Affectionate History, and The Economics of Enough.
---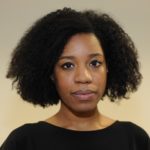 Gracie Bradley, Policy and Campaigns Manager, Liberty
Gracie Mae Bradley is a human rights campaigner and policy expert, currently Policy and Campaigns Manager at Liberty. She wrote Liberty's Care Don't Share report, which explores government use of data in implementing the 'hostile environment'. She leads work across policing, immigration, counter-terror and surveillance, and campaigns with Schools ABC.
---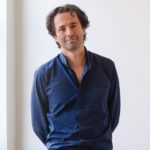 Martin Tisné, Managing Director, Luminate
As Managing Director of Luminate, Martin is responsible for their Data & Digital Rights impact area, Europe region, and policy and advocacy activities. Martin brings over 15 years of investment and leadership experience to his role, including founding and co-founding two multi-stakeholder initiatives and three NGOs.
---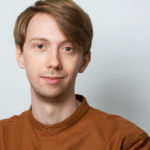 Michael Veale, University College London, Faculty of Laws and the Alan Turing Institute
Dr Michael Veale is Lecturer in Digital Rights and Regulation at UCL's Faculty of Laws and Digital Charter Fellow at the Alan Turing Institute. He specialises in the intersection of human-computer interaction, computer science and technology law, particularly concerning privacy, data protection and digital tracking, and emerging technologies including machine learning, artificial intelligence and encrypted data analysis. Michael's work has been drawn upon widely by regulators and legislatures, and he has authored reports in these areas for a range of organisations, including the Law Society, the Royal Society, the Commonwealth Secretariat and the European Commission.
---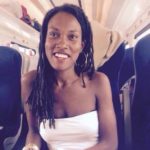 Dr Natalie Hyacinth, University of Bristol, School of Sociology, Politics and International Studies
Dr Natalie Hyacinth is a Senior Research Associate in the School of Sociology, Politics and International Studies at the University of Bristol. Her research incorporates Geopolitics, Philosophy and Black Studies. She is part of the Government Equalities Office's Workplace and Gender Equality (WAGE) Research Network and the Sonic Cyber Feminisms collective, and a Researcher for the Race, Culture and Ethnicity (RACE) group of the Royal Geographical Society.
---
Natasha McCarthy, Head of Policy, Data – The Royal Society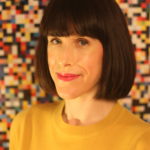 Natasha McCarthy leads the Royal Society's Data theme which carries out a range of policy activities to promote the development and use of data and digital technologies for the benefit of humanity. Natasha has a background in philosophy of science and engineering, including professional ethics in engineering. She previously led the policy teams at the British Academy and the Royal Academy of Engineering, was part of the founding team at UCL's Department for Science, Technology, Engineering and Public Policy, and held an academic post in philosophy at the University of St Andrews. She is author of a number of papers and editor of collected volumes on philosophy of engineering and engineering in policymaking, and author of Engineering: A Beginner's Guide, an introduction to the social and historical impacts of engineering.
---
Katarzyna Szymielewicz, President, Panoptykon Foundation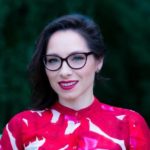 Expert in human rights and technology, lawyer and activist. Co-founder and president of the Panoptykon Foundation – Polish NGO defending human rights in surveillance society. Since 2012 vice-president of European Digital Rights. In the past a member of civic advisory board for the Minister of Digital Affairs in Poland. Graduate of the University of Warsaw (Law) and the School of Oriental and African Studies (Development Studies).
---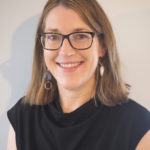 Dr Orla Lynskey, London School of Economics, Department of Law
Orla Lynskey is an Associate Professor of Law at the LSE and a Visiting Professor at the College of Europe, Bruges. Her research focuses on data protection law and policy, and in particular data protection enforcement and the intersection between data protection and competition law.
---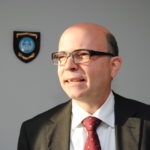 Paul Nemitz, EU Commission and German Data Ethics Commission
Paul Nemitz is Principal Adviser on Justice Policy to the EU Commission and a Member of the German Data Ethics Commission. He has held posts in the Legal Service of the European Commission, the Cabinet of the Commissioner for Development Cooperation and in the Directorates General for Trade, Transport and Maritime Affairs. He is a visiting Professor at the College of Europe, Bruges, teaching EU Law.
---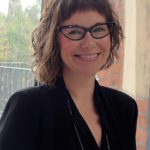 Raegan MacDonald, Head of EU Policy, Mozilla
Raegan MacDonald leads Mozilla's policy work in the EU, covering a range of issues including privacy, data protection, content regulation and disinformation. Prior to joining Mozilla, Raegan worked at Access Now and before that, at European Digital Rights (EDRi). She is Chair of the board of the Digital Freedom Fund (DFF) and a board member of EDRi.
---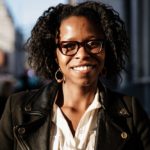 Rashida Richardson, Director of Policy Research, AI Now Institute
Rashida Richardson is Director of Policy Research at New York University's AI Now Institute, where she designs, implements, and coordinates AI Now's research strategy and initiatives on the topics of law, policy and civil rights. She previously worked as Legislative Counsel at the American Civil Liberties Union of New York (NYCLU), where she led the organisation's work on privacy, technology, surveillance and education. Prior to the NYCLU, she was a staff attorney at the Center for HIV Law and Policy, and worked at Facebook Inc and HIP Investor in San Francisco.
---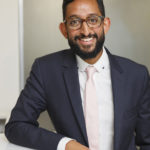 Ravi Naik, Lawyer, AWO
Ravi Naik is a multi-award-winning solicitor (the UK Law Society's 2018 Human Rights Lawyer of the Year) with a groundbreaking practice at the forefront of data rights and technology. That practice includes the leading case against Cambridge Analytica for political profiling and the leading regulatory complaint against the advertising technology industry. Ravi provides advice to a range of stakeholders on data rights and data protection matters, including multinational commercial firms, international unions, global NGOs through to governmental authorities. Ravi is a well-known advocate and speaker on developing rights in technology, has written extensively and conducts research on the subject.
---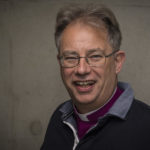 Steven Croft, Bishop of Oxford and Centre for Data Ethics and Innovation
Steven Croft is the Bishop of Oxford and was previously the Bishop of Sheffield. He has been a member of the House of Lords since 2013 and was a member of the Select Committee on Artificial Intelligence. He is a founding board member for the Centre for Data Ethics and Innovation.
---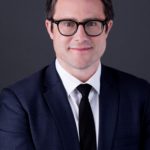 Dr Taylor Owen, McGill University, Max Bell School of Public Policy
Taylor Owen is the Beaverbrook Chair in Media, Ethics and Communications and Associate Professor in the Max Bell School of Public Policy at McGill University.