Establishing a multidisciplinary research base around 'JUST AI'
Our JUST AI programme is a network of researchers and practitioners, led by Dr Alison Powell from LSE, established in partnership with the Arts and Humanities Research Council (AHRC). The humanities-led network will build on research in AI ethics, orienting it around practical issues of social justice, distribution, governance and design, and seek to inform the development of policy and practice.
---
JUST AI, supported by UK's Arts and Humanities Research Council (AHRC) and the Ada Lovelace Institute, is an independent network of researchers and practitioners committed to understanding the social and ethical value of data-driven technologies, artificial intelligence, and automated systems. The network invites new ways of thinking about data and AI ethics and collaborates to address ethics as practice. 
The JUST AI (Joining Up Society and Technology in AI) network will build upon research into AI ethics, orienting the network around practical issues of social justice, distribution, governance and design.   
Mapping the Data and AI Ethics landscape: In establishing the network, the Ada Lovelace Institute and the AHRC aim to create a common infrastructure for collaboration across disciplines that will connect these approaches and identify sites for interdisciplinary engagement with emerging, 'wicked' problems of data ethics. This network can also help to identify and leverage ethical expertise and help identify ways to translate evidence into practical guidance, regulation and design.  Keywords: research, constellations, connection
Ethics in Practice: The network presents an opportunity to develop research into how ethics is practiced, as well as to shift the ways that research, policy and practice on ethics are performed. In other words, JUST AI builds towards practices in relation to long-term flourishing, care and development of capability.  How do we account for data and AI systems that intersect with power?  Keywords: care, capability, innovation
Fairness, rights and social justice: By building networks of collaborations, we center "ethics of practice" to uncover data biases and oppressive values embedded in our data, technology and AI systems. The network aims to formulate research practices accountable for justice-centered projects, and invites researchers and practitioners to explore these around sites of power and inequality. To do so, the network seeks to understand, a) how datasets capture lived-experience, and b) how norms become encoded through AI and data systems.  Keywords: risk, resilience, justice
Design: Our vision includes exploring new possibilities for ethical research and practice, and we invite artists, designers and research-creation practitioners to experiment with new ideas about data and AI ethics. Starting September 2020 we will be commissioning work inspired by our intervention areas. If you have a creative practice, please get in touch. Keywords: research creation, design, experimentation.
---
Apply for an AHRC-funded Visiting Fellowship – up to £10,000 for projects addressing racial justice and AI ethics
On Monday 10 August 2020, the Ada Lovelace Institute's JUST AI Network announces the launch of a new £40,000 fund, supported by the Arts and Humanities Research Council, and a call for proposals for at least four projects that will contribute to locating and filling gaps in ethical thinking about data and AI with respect to racial justice.
The projects will develop anti-racist and decolonial perspectives on data and AI, address structural and systemic inequalities, and shape the field by investigating ethics in new ways and foregrounding overlooked scholars and ethical perspectives.
Existing research suggests that the study and practice of AI and data ethics has platformed certain types of research approaches, practitioners and ethical perspectives to the exclusion of others. Initial JUST AI research finds that the most frequently cited papers in the UK AI ethics field are by White scholars, and that they refer primarily to ethical frameworks developed from the positions of European and North American philosophy.
Applications are invited from people with relevant research or policy experience in any sector, and creative practitioners who can apply their skills to explore interlocking and contested issues of data, AI, Blackness and racial justice.
Apply for a research grant by submitting a letter of interest and CV by email to hello@adalovelaceinstitute.org by 17.00 BST on 30 August 2020.
Find out more about the call for proposals and how to apply here.
The letter of interest should indicate the proposal project orientation (i.e. research project, policy brief development, creative project), and should include a short (500 words or less) elaboration of the proposed project. Applicants are asked to evidence their relevant experience and expertise, as outlined above.
Applicants are asked to evidence their relevant experience and expertise, and there are no minimum academic requirements. For the research projects, consideration of eligibility will be based on the standards articulated in Dismantling Systemic Racism at the Oxford Internet Institute.
Find out more about the call for proposals and how to apply here.
If you have any questions about the call the please email hello@adalovelaceinstitute.org
---
Meet the JUST AI team
Dr Alison Powell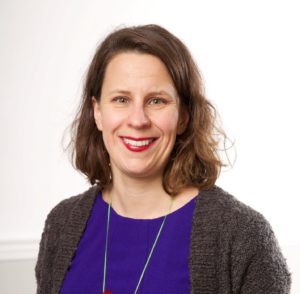 Alison Powell is the Director of the JUST AI network. She is Associate  Professor in Media and Communications at the London School of Economics. Her research examines how people's values influence the way technology is built, and how ethics in practice unfolds in technology design contexts. Alison experiments with participatory and public engagement methods to investigate how we generate knowledge about technology, citizenship, and our futures. Her previous projects include the Horizon 2020-funded VIRT-EU, which examined ways to develop ethics in practice among Internet of Things developer communities, and Understanding Automated Decisions, which considered the possibility and consequences of explaining how algorithms work using design methods and an interactive public exhibition. Alison also shares her insights about how people make knowledge about the city through 'data walking' – see www.datawalking.org – and her public writing at http://www.alisonpowell.ca.
Imre Bárd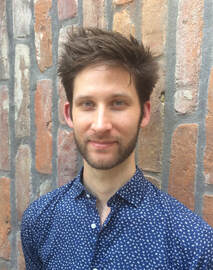 Imre is a Research Officer in JUST AI and a PhD candidate in Social Research Methodology at the LSE. He studied Philosophy in Vienna and holds an MSc in Biomedicine and Society from the LSE. His doctoral work looks at human enhancement technologies and draws on quantitative and qualitative methods to understand how different values inform public attitudes. In the past, Imre had worked on a variety of projects, including an EU FP7 effort studying the ethical acceptability and social desirability of neuro-enhancement technologies, and freelance research for Nesta on AI governance and innovation-enabling regulatory approaches. He recently co-edited a volume on the ethical dimensions of commercial and DIY neurotechnologies. Imre is passionate about new forms of facilitating societal reflection on desirable futures and he is the founder of Hack the Senses, a design collective at the interface of the arts and the sciences. In JUST AI, he works mainly on mapping and analysing the UK AI ethics landscape.
Dr Louise Hickman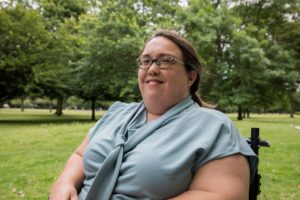 Louise Hickman is a senior researcher with the JUST AI network. She is an activist and scholar of communication and uses ethnographic, archival, and theoretical approaches to consider how access is produced for disabled people. Her current project focuses on the automation of care and access work, particularly the use of real-time transcription by freelance workers. She uses an interdisciplinary lens drawing on feminist theory, critical disability studies, and science and technology studies to consider the historical conditions of access work, and the ways access is co-produced through human (and primarily female) labor, technological systems, and economic models and conditions. Louise has previously served as a convenor of UC San Diego's Feminist Labor Lab and a member UCSD's Design Lab and the Critical Design Lab.  She holds a PhD in Communication from the University of California, San Diego, and is currently working on her first manuscript: "The Automation of Access." 
---
Find out more
-> Apply for a research grant of up to £10,000 for a project addressing racial justice and AI ethics by 17.00 BST on 30 August 2020. More information and how to apply.
-> Read Dr Alison Powell's blog post on bravery and creativity for ethics in practice.
-> Contact the JUST AI team