Skip to content
News
Ada Lovelace Institute's JUST AI network announces £40,000 AHRC support for projects addressing racial justice and AI ethics
Grants for projects designed to surface alternative, critical and diverse perspectives on data and AI in relation to racial justice.
10 November 2020
Reading time: 5 minutes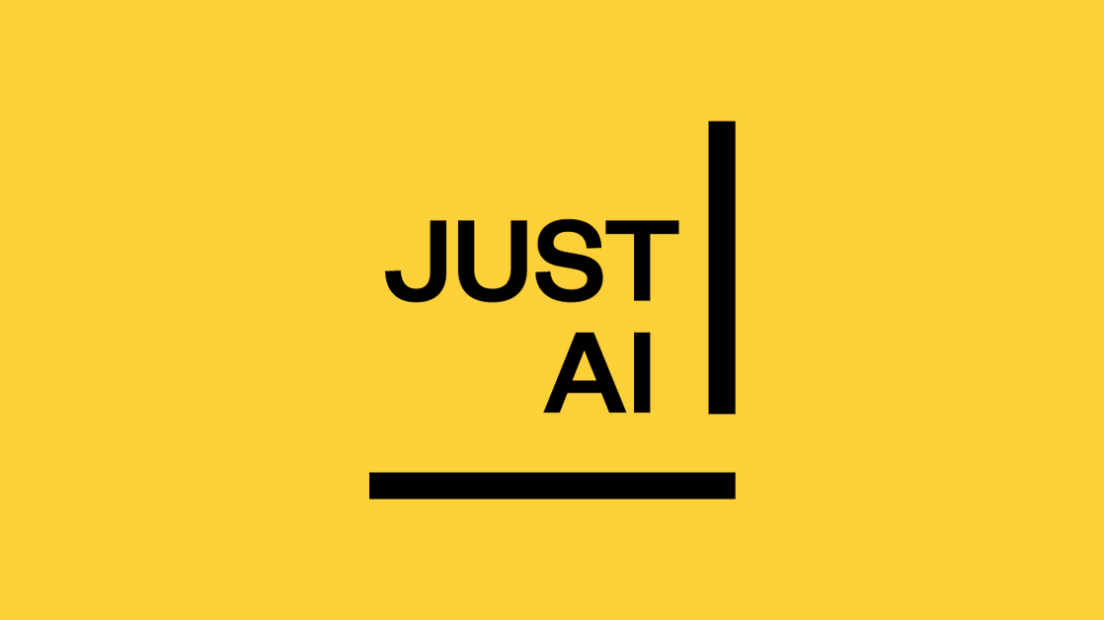 The Ada Lovelace Institute's JUST AI Network is delighted to announce the launch of a new £40,000 fund, supported by the Arts and Humanities Research Council, and a call for proposals for at least four projects that will contribute to locating and filling gaps in ethical thinking about data and AI with respect to racial justice.
The projects will develop anti-racist and decolonial perspectives on data and AI, address structural and systemic inequalities, and shape the field by investigating ethics in new ways and foregrounding overlooked scholars and ethical perspectives.
The JUST AI (Joining Up Society and Technology in AI) programme was established in 2019 by the UK's Arts and Humanities Research Council and the Ada Lovelace Institute. Led by Dr Alison Powell, Associate Professor at the London School of Economics, the programme is working to map and better understand the field of AI ethics, and aims to develop a network of scholars and practitioners working in this space.
Existing research suggests that the study and practice of AI and data ethics has platformed certain types of research approaches, practitioners and ethical perspectives to the exclusion of others. Initial JUST AI research demonstrates that the most frequently cited papers in the UK AI ethics field refer primarily to ethical frameworks developed from the positions of European and North American philosophy.
Applications are invited from people with relevant research or policy experience in any sector, and creative practitioners who can apply their skills to explore interlocking and contested issues of data, AI, Blackness and racial justice. Applications will be considered by a Commissioning Board composed of scholars and practitioners from a diverse range of backgrounds and expertise.
Successful applicants will gain affiliation with the Ada Lovelace Institute as JUST AI Visiting Fellows for a period of six months. During the fellowship they will benefit from structured participation with JUST AI (including participation in weekly lab meetings, peer and expert support, and opportunities for research collaboration) and access to opportunities to contribute to, and participate in, the work of the Ada Lovelace Institute. Visiting Fellows will be supported in designing and delivering a research or creative project between October 2020 and April 2021.
Applicants are asked to apply for a research grant by submitting a letter of interest and CV by email to hello@adalovelaceinstitute.org by 17.00 BST on 30 August 2020. Applicants are asked to evidence their relevant experience and expertise, and there are no minimum academic requirements. For the research projects, consideration of eligibility will be based on the standards articulated in Dismantling Systemic Racism at the Oxford Internet Institute. For more information on the application and commissioning process visit the Ada Lovelace Institute website.
Carly Kind, Director of the Ada Lovelace Institute said:
'Through this inaugural cohort of Visiting Fellows at the Ada Lovelace Institute, supported by AHRC, we will be able to diversify the range of voices contributing to the development of research and understanding of the interplay between racial justice, data and AI.
'The Fellows will join a growing community of experts specialised in the intersection of technology and society, who can help inform the development of new technologies, regulation and policy, with a more holistic understanding of how data and AI can exacerbate, entrench or mitigate racial injustice and structural inequalities.'
Dr Alison Powell, Director of the JUST AI network, said:
'Current research on AI ethics in the UK has tended both to prioritise established voices and sustain anti-Blackness within the AI field, and there is evidence that biases accumulate around voices that are most prominent within published work. This fund will go some way towards starting to redress this current imbalance and help support and foreground scholars, creatives and ethical perspectives that have been absent or less fully considered from research and policy around data and AI.'
Samantha McGregor, Head of Creative Industries, Design, Arts & AI at the AHRC, said:
'We are very pleased to be building on our collaboration with the Ada Lovelace Institute to establish these crucial fellowships. We recognise the vital importance of identifying and addressing racial inequalities in every sphere, including AI and data. These awards will support ways to open up the conversation and promote diversity of ideas and thinking in this field.'
ENDS
Contact: Hannah Kitcher on 07969209652 or hkitcher@adalovelaceinstitute.org
Notes
The JUST AI (Joining Up Society and Technology in AI) programme is an independent network of researchers and practitioners, led by Dr Alison Powell from LSE, supported by the UK's Arts and Humanities Research Council (AHRC) and the Ada Lovelace Institute. The humanities-led network is committed to understanding the social and ethical value of data-driven technologies, artificial intelligence, and automated systems. The network will build on research in AI ethics, orienting it around practical issues of social justice, distribution, governance and design, and seek to inform the development of policy and practice. Find out more: adalovelaceinstitute.org/our-work/just-ai/ | @justainet
The Ada Lovelace Institute (Ada) is an independent research institute and deliberative body with a mission to ensure data and AI work for people and society. It aims to: build evidence and foster rigorous research and debate on how data and AI affect people and society; convene diverse voices to create a shared understanding of the ethical issues arising from data and AI; and define and inform good practice in the design and deployment of data and AI.
Ada is funded by the Nuffield Foundation, an independent charitable trust with a mission to advance social wellbeing. Ada was established in early 2018, in collaboration with the Alan Turing Institute, the Royal Society, the British Academy, the Royal Statistical Society, the Wellcome Trust, Luminate, techUK and the Nuffield Council on Bioethics. Find out more: adalovelaceinstitute.org | @adalovelaceinst
The Arts and Humanities Research Council (AHRC), part of UK Research and Innovation, funds internationally outstanding independent researchers across the whole range of the arts and humanities: history, archaeology, digital content, philosophy, languages and literature, design, heritage, area studies, the creative and performing arts, and much more. The quality and range of research supported by AHRC works for the good of UK society and culture, and contributes both to UK economic success and to the culture and welfare of societies across the globe.
Find out more: ahrc.ukri.org | @ahrcpress