Skip to content
News
Announcing the four JUST AI AHRC-funded Fellowships to address racial justice and AI ethics
The Ada Lovelace Institute's JUST AI network is delighted to announce the four awardees of the JUST AI Fellowship.
12 October 2020
Reading time: 6 minutes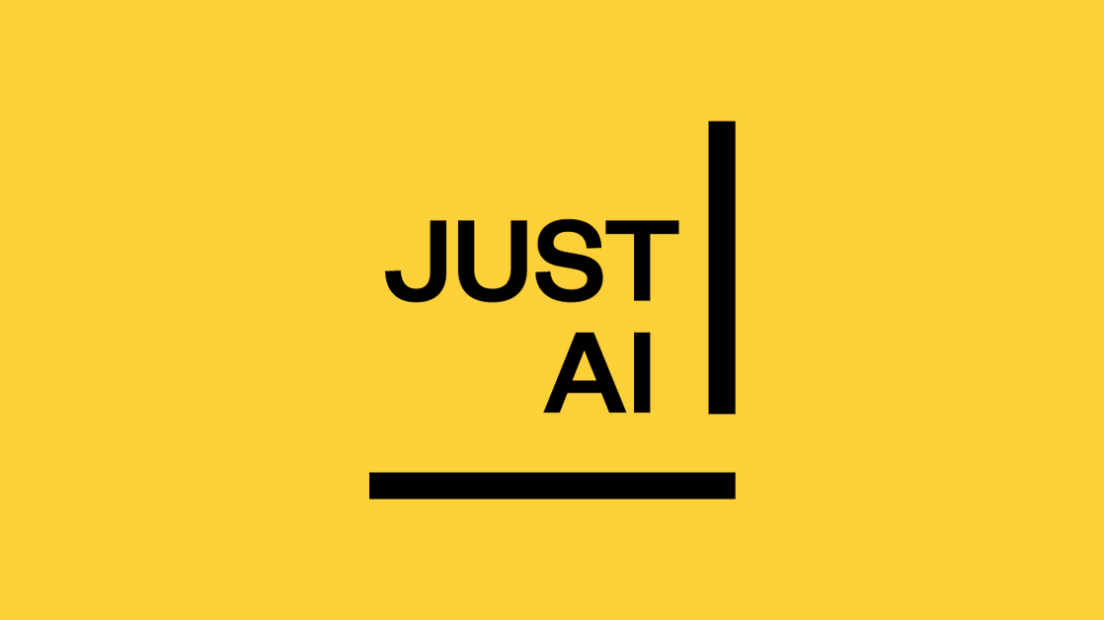 The Ada Lovelace Institute's JUST AI network is delighted to announce the four awardees of the JUST AI Fellowship, who will each receive £10,000 from the Arts and Humanities Research Council (AHRC), part of UK Research and Innovation (UKRI). The projects will explore how it is possible to support racial justice by focusing on ethical thinking in data and AI.
The call for proposals in August 2020 inspired 98 proposals for projects from academic and policy researchers, and creative practitioners. As so many extraordinary applications were received, the JUST AI network will be making efforts to connect with and engage as many researchers and practitioners as possible. The Commissioning Board, composed of a diverse group of members with experience in academia, industry and the arts, met to review the quality of the applications, and the potential impact of applicants' work during the course of their six-month fellowship.
The awarded fellows were chosen for the synergies between the projects and the capacity this builds for interdisciplinary work in this area. We are delighted to announce the four Fellows and their projects:
Yasmine Boudiaf (creative technologist and researcher). Yasmine's project proposes a radical ethical data practice framework. The output will be a constantly evolving collaborative online space – a 'Living Document' – that comes out of a collaboration between groups of people who have resisted traditional extractive practices, and which they can continue to contribute to.
Sarah Devi Chander (racial justice and digital rights policy). Sarah's project will synthesise the policy development strand of the Fellowship and will delineate the most pervasive issues in UK data and AI policy in relation to racial justice.
Dr Irene Fubara-Manuel (researcher and creative practitioner with interests in Black technocultures and digital rights). Irene's project proposes ethnographic and participatory action research to explore possibilities for decolonial and anti-racist alternatives to migration algorithms. The project aims to move the focus of streaming tools, used in applying for UK visas, away from automating a 'hostile environment' and towards reimagining a fair and welcoming UK for all migrants, irrespective of background.
Dr Erinma Ochu (Black and queer neuroscientist, filmmaker and curator) and Caroline Ward (deaf and queer artist, designer and researcher), collectively Squirrel Nation, propose a project that will be a re-enactment of the 1956 Dartmouth AI study. This creative project will comprise of a decolonising AI reading group and gatherings in which key texts and concepts are read aloud collectively, discussed, recorded and creatively edited into a ceremonial, multimedia piece.
Fellows will be supported in designing and delivering a research or creative project between October 2020 and April 2021, and will gain affiliation with the Ada Lovelace Institute for the duration of the Fellowship, including opportunities to contribute to and participate to the work of the Institute.
During the Fellowship, they will benefit from structured participation with JUST AI (including participation in weekly lab meetings, peer and expert support, and opportunities for research collaboration). At the end of the Fellowship, the Fellows will have the opportunity to showcase their work and shape the field through participation in a symposium supported by the JUST AI Network, planned for May 2021. The work of the Fellows will be synthesised into a public-facing policy report highlighting how their work addresses issues in racial justice, and data and AI ethics.
The network will also be convening a number of working groups on specific issues relating to racial justice and AI ethics, and is working with the Ada Lovelace Institute to create effective ways to involve scholars and practitioners in the development of the network.
Dr Alison Powell, Director of the JUST AI network, said:
I am humbled by the quality of the people and projects who will be supported through the Fellowship. I can't wait to learn with this community and to build more capacity to address ethical issues including systemic racism in data and AI ethics.

Our process of commissioning brought together experienced and thoughtful people who learned from all of the applications we read. By considering how to best support people and projects that challenge current thinking and practice on racial justice, we have created an astounding cohort of fellows.
Brittany Smith, member of the Commissioning Board and Policy & Ethics Researcher at DeepMind, said:
The incoming JUST AI Fellows will generate important and timely research, policy and creative work that challenges our assumptions and expands our understanding of what's possible at the intersection of racial justice and technology.

The high quality of applications shows huge potential and deep capabilities across a global community of artists, researchers and advocates to present new methods and introduce new perspectives. I'm excited to learn from these Fellows and looking forward to engaging with the wider JUST AI Network.
ENDS
Contact: Hannah Kitcher on 07969 209652 or hkitcher@adalovelaceinstitute.org
Notes
The JUST AI (Joining Up Society and Technology in AI) programme is an independent network of researchers and practitioners, led by Dr Alison Powell from LSE, supported by the UK's Arts and Humanities Research Council (AHRC) and the Ada Lovelace Institute. The humanities-led network is committed to understanding the social and ethical value of data-driven technologies, artificial intelligence, and automated systems. The network will build on research in AI ethics, orienting it around practical issues of social justice, distribution, governance and design, and seek to inform the development of policy and practice. Find out more: adalovelaceinstitute.org/our-work/just-ai/ | @justainet. Join the JUST AI mailing list and receive regular updates the network's work. Subscribe here.
The Ada Lovelace Institute (Ada) is an independent research institute and deliberative body with a mission to ensure data and AI work for people and society. It aims to: build evidence and foster rigorous research and debate on how data and AI affect people and society; convene diverse voices to create a shared understanding of the ethical issues arising from data and AI; and define and inform good practice in the design and deployment of data and AI.
Ada is funded by the Nuffield Foundation, an independent charitable trust with a mission to advance social well-being. It was established in early 2018, in collaboration with the Alan Turing Institute, the Royal Society, the British Academy, the Royal Statistical Society, the Wellcome Trust, Luminate, techUK and the Nuffield Council on Bioethics. Find out more: Adalovelaceinstitute.org | @adalovelaceinst
The Arts and Humanities Research Council (AHRC), part of UK Research and Innovation, funds internationally outstanding independent researchers across the whole range of the arts and humanities: history, archaeology, digital content, philosophy, languages and literature, design, heritage, area studies, the creative and performing arts, and much more. The quality and range of research supported by AHRC works for the good of UK society and culture and contributes both to UK economic success and to the culture and welfare of societies across the globe.
Find out more: ahrc.ukri.org | @ahrcpress (Twitter) | @artsandhumanitiesresearchcouncil (Facebook)