Skip to content
News
New research evidences accountability, transparency and public participation for trusted use of NHS data
Benefits to patients include things like improving disease detection or developing new medicines and treatments.
2 March 2020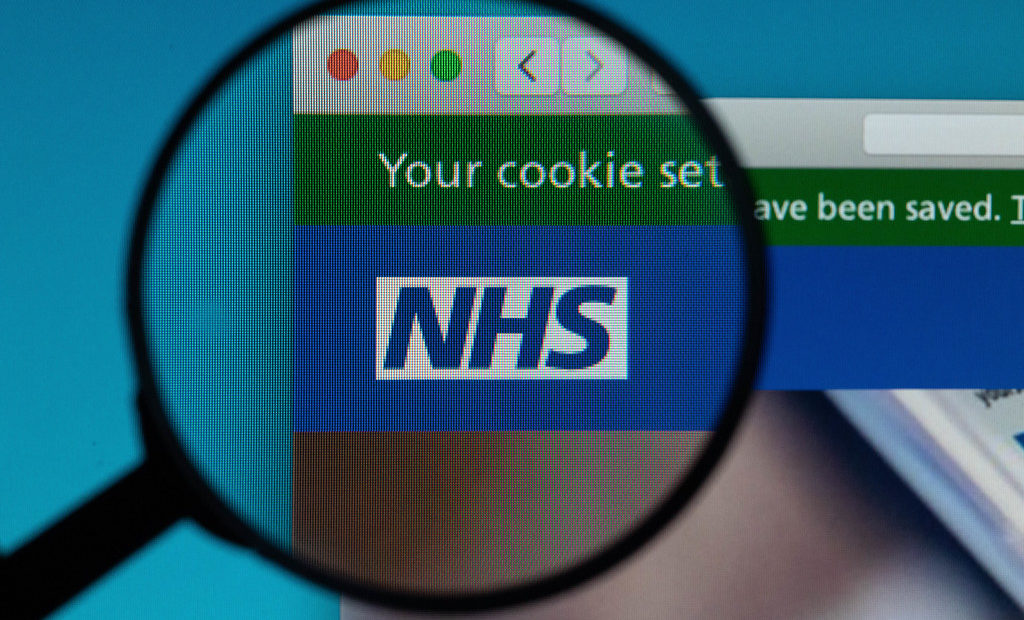 New research led by Understanding Patient Data in association with the Ada Lovelace Institute shows the public will only support third parties using NHS-held health data when there is benefit to patients across the UK, rather than short-term financial gain for the NHS.
While people recognise the potential benefits of health data being used by researchers, charities and industry, they have concerns about accountability and potential exploitation of the NHS by private companies. The majority (74%) want the public to be involved in decisions on how health data is used, and 82% want the NHS to publish information on who it is sharing data with. The research involved discussions with patient advocacy groups, three citizens' juries and a nationally representative survey of over 2,000 people.
In response to the findings, Understanding Patient Data and the Ada Lovelace Institute are calling for the government to introduce a national strategy for the governance of NHS data that can be delivered locally. The National Centre of Expertise, a new function in NHSX, should provide consistent guidance to the NHS, audit all NHS data partnerships, and develop a sustainable mechanism for embedding public views in decisions about how NHS data is used.
Headline survey results
(Based on nationally representative survey of 2095 people)
82% of people expect the NHS to publish information about data access partnerships.
74% of people believe the public should be involved in decisions about how NHS data is used.
81% of people believe benefits that come from partnerships should be distributed across the NHS.
63% of people are unaware that the NHS gives third parties access to data.
Key findings
All partnerships between NHS and third parties that include access to NHS data, must aim to improve health and care for everyone. Improvements to health must be prioritised over financial incentives, and should be distributed across the country, to prevent making health inequality worse.
NHS bodies need support and guidance to negotiate fair terms for agreements with third parties. The public is concerned the NHS will be exploited by private companies. A single point of guidance and oversight should be established to set consistent rules across the NHS for third-party access to data.
Public accountability, good governance and transparency are critical to maintain public confidence. People care about NHS data and should be able to find out how it is used. Decisions on third party access to NHS data should go through a transparent process and be subject to external oversight.
The public should have a say in how NHS data is used. People should be involved in decisions about third party access to NHS data, because it is generated by their interactions with the health service.
Dr. Natalie Banner who leads Understanding Patient Data said: "This research shows that people are excited by the idea that NHS-held data could be used to improve care for patients, and help everyone live longer, healthier lives. At the same time, this data is about people, so the public should have a say in how it's used. The Government must act now or risk damaging the trust people have in the NHS."
Carly Kind, Director at Ada Lovelace Institute said: "It's clear from the citizen juries that the public have a strong stake in ensuring that the use of NHS data works for people and society. We're delighted to back their recommendations for more transparency, accountability and greater public engagement to make sure this happens. It is now for the government and NHSX to take concrete action to meet these public expectations."
Dame Fiona Caldicott, National Data Guardian for Health and Social Care said: "As data driven innovation creates an ever-growing demand for health and care data, it is vital that people are kept informed. This research is an important deliberative engagement exercise which significantly improves our current understanding about what matters to citizens when it comes to data sharing between the NHS and third parties. I commend the team for this valuable and thought-provoking piece of work."
Sarah Wilkinson, CEO at NHS Digital said: "What we know, and what this excellent report confirms, is that patients are very supportive of NHS data being used to improve health outcomes, both in terms of their individual care and to support medical research. However, the detailed decisions as to exactly what data can be used, by whom, and for which purposes, are complex. Patients have strong views: there is little more personal than health data. And they want to contribute to these decisions. The work of UPD, particularly their ground-breaking work on deliberative participation methods, is helping all of us to better understand how to listen and learn from patients."
About the research
The research sought to answer the question: What does the public believe makes a fair health data partnership between the NHS, and researchers, charities and industry?
Understanding Patient Data worked with social research agency Hopkins Van Mil, to design a mixed methods public engagement process. This included three patient roundtables to shape the research questions, three citizens juries in Taunton, Leeds and London in September 2019, and a nationally representative survey of 2095 people in January 2020.
Commissioned in collaboration with NHS England, with support from Office for Life Sciences and the Ada Lovelace Institute. The research is detailed in two reports:
Foundations of Fairness: Where next for NHS health data partnerships? Summary and analysis of research findings and the wider policy context. Written by Understanding Patient Data and Ada Lovelace Institute.
Foundations of Fairness: Views on uses of NHS patient data and NHS operational data (download from the Understanding Patient Data website). Full research report with findings from patient roundtables, citizens juries, and the nationally representative survey. Written by Hopkins Van Mil, the agency who carried out the research.
Our work on data
Our Rethinking Data programme is designed to change the data governance ecosystem. It will do so by transforming how we talk about data through our narratives, developing people-centred data practice, and developing new regulations that build upon the existing legal and regulatory data regulation framework. Find out more about Rethinking Data.