Skip to content
News
The Nuffield Foundation announces new £5 million Ada Lovelace Institute
The new Institute is named after Ada Lovelace, the nineteenth-century mathematician widely regarded as one of the first computer scientists.
28 March 2018
Reading time: 2 minutes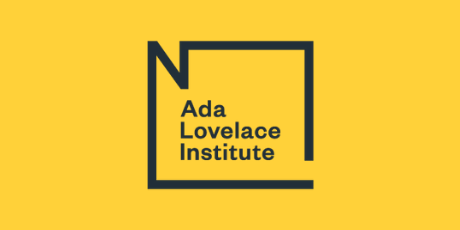 The first of its kind in the UK, the Institute will:
Convene diverse voices to build a shared understanding of the ethical questions raised by the application of data, algorithms, and artificial intelligence (AI).
Initiate research and build the evidence base on how these technologies affect society as a whole, and different groups within it.
Promote and support ethical practices that are deserving of public trust.
The Institute will act as an independent voice, speaking on behalf of the public interest and society, informing thinking of governments, industry, public bodies and civil society organisations, in the UK and internationally.
Working in partnership
Over the past six months, the Nuffield Foundation has convened a partnership of leading organisations to address the need for agreed ethical frameworks and codes of practice for the use of new technologies, which have developed rapidly over recent years. The contributing partners are The Alan Turing Institute, the Royal Statistical Society, the Nuffield Council on Bioethics, the Wellcome Trust, the Royal Society, the British Academy, techUK and Omidyar Network's Governance & Citizen Engagement Initiative.
Momentum has been building on this issue, from the Royal Statistical Society's Data Manifesto, to the Science and Technology Committee Report on the Big Data Dilemma in 2016, and most recently the Royal Society and British Academy's 2017 report, Data management and use: Governance in the 21st Century.
Anticipating ethical questions
The recent public debate sparked by Cambridge Analytica's alleged use of Facebook data illustrates the importance of anticipating the ethical questions raised by emerging technologies and their application, which will be a core part of the new Institute's remit.
The Ada Lovelace Institute will complement the work of regulators and the government's Centre for Data Ethics and Innovation. The research it funds will provide the intellectual underpinning and longer-term perspective necessary to frame matters of immediate public concern, and anticipate ethical issues. It will offer practical solutions informed by public deliberation. It will explore how to develop ethical thinking within industry to ensure technologies that have the power to shape society go beyond regulatory compliance to consider social impact.
The Nuffield Foundation is an independent charitable trust that has long been at the forefront of addressing the ethical questions raised by scientific advancements. In 1991, it established the Nuffield Council on Bioethics, which has been influential in establishing ethical frameworks for policy and regulation relating to innovations in biology and medicine.
The Nuffield Foundation has committed £5 million over five years to establish the Ada Lovelace Institute. The Chair of the new Institute will be appointed within the next few months, with the aim of having the Institute fully established before the end of 2018.