Skip to content
News
Four new board members appointed to Ada Lovelace Institute
The Nuffield Foundation has appointed four new members to the board of the Ada Lovelace Institute.
25 November 2019
Reading time: 5 minutes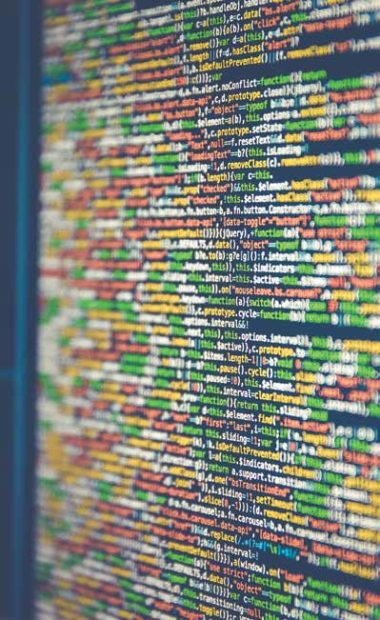 The new board members are:
Francine Bennett, a data scientist and cofounder of Mastodon C.
Rocio Concha Galguera, chief economist and head of strategic insight at consumer organisation Which?
John Thornhill, innovation editor at the Financial Times.
Chris Todd, chief superintendent at West Midlands Police.
The new appointees bring distinctive perspectives, skillsets and networks that complement those of existing board members Azeem Azhar, Alix Dunn, Helen Margetts, Huw Price, Hetan Shah (deputy chair)  and Sir Alan Wilson (executive chair). In addition to leading the strategic development of the Ada Lovelace Institute, the board is responsible for securing its long-term sustainability. Board members also play a leading role in identifying questions or projects relating to the use of data and AI for investigation and deliberation.
Carly Kind, Director of the Ada Lovelace Institute, said: "These appointments add a breadth of professional experience to our board – from data science and economics, to journalism and public service – exemplifying our commitment to convene diverse voices to create a shared understanding of the ethical issues arising from the use of data and AI."
The appointments follow an open recruitment process overseen by executive chair of the Ada Lovelace Institute, Sir Alan Wilson, who said: "The Ada Lovelace Institute aims to be the leading independent authority on ensuring that data and AI work for people and society. We are a new organisation, but our work has already made a significant contribution to public debate and understanding, most recently through providing the first survey of public opinion on the use of facial recognition technology and establishing the Citizens' Biometric Council. I look forward to working with my fellow board members to deliver our ambitious agenda to ensure the benefits of data and AI are equitably distributed and their potential harms mitigated."
About the newly appointed board members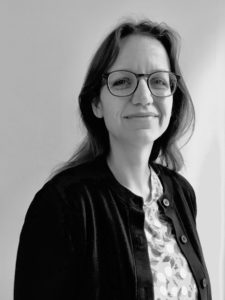 Francine Bennett is a data and data science expert. She was cofounder of Mastodon C, a team of data science specialists helping local and central government to realise the potential of their data. She is also a founding trustee of DataKind UK, which provides pro bono data science support to UK charities, and a board member of Bethnal Green Ventures. Francine has been an invited speaker on data topics for organisations including the Royal Society, the Economist, and the United Nations, and has advised a number of central government departments on better use of data.
Francine Bennett said: "I'm so pleased to be joining the board of the Ada Lovelace Institute – as the applications of AI continue to grow, it's vital that we go on a path that makes smart and critical use of AI, to make it work well for society."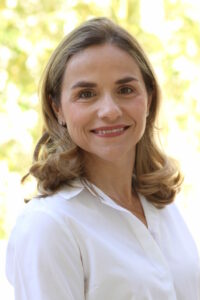 Rocio Concha Galguera is an economist with over 20 years' experience in public policy and strategic roles spanning the public, charity and private sectors. She is chief economist and head of strategic insight at Which?, the consumer group, helping drive its strategic priorities and advocacy work with the objective of tackling consumer harm. Prior to that, Rocio was Royal Mail's head of regulatory reform and competition and a UK senior civil servant and member of the Government Economic Service. She has also worked as a senior consultant on regulation in European and Asian markets at NERA, the economic consultancy, and for the Venezuelan Competition Authority.
Rocio Concha Galguera said: "I am excited and honoured to join the board of the Ada Lovelace Institute. I feel passionate about understanding the impact that artificial intelligence and the use of personal data is having in everyone's lives and harnessing the potential of these innovations for the benefit of everyone in society"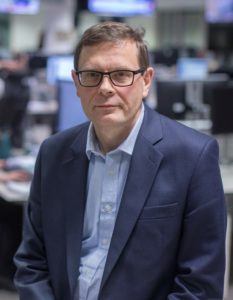 John Thornhill is innovation editor at the Financial Times where he writes an award-winning column about technology, hosts the Tech Tonic podcast and runs the FT's Future Forum. He is also the founder of Sifted, an FT-backed site for Europe's startup world. He was previously the FT's deputy editor and news editor. John has written widely about the impact of technology and how it affects our societies, economies and lives.
John Thornhill said: "As a journalist I'm fascinated by what Ada Lovelace called the 'combining faculty', the ability to see commonalities between seemingly unrelated subjects. That's what the best journalism does. It also informs the mission of the Ada Lovelace Institute: helping to understand how data and AI are transforming every aspect of our lives. I'm excited to join the Institute's remarkable team exploring some of the most vital issues of our age."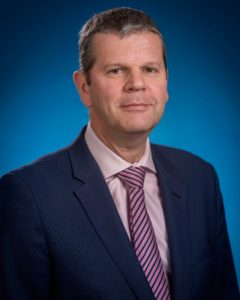 Chris Todd is chief superintendent at West Midlands Police, with 30 years' experience in his sector and more recent experience as a charity trustee. He has been responsible for delivering the first data science laboratory in the UK for policing, underpinned by a robust independent data ethics committee; a model which he is now in the process of establishing at the national level.
Chris Todd said: "I feel hugely honoured to have been given the chance to join the board of this fantastic institute. I am really excited by the potential that technological advancements can bring to society for public good, but also conscious that without proper scrutiny and control, risks might be inadvertently introduced. The independent establishment of an evidence base to inform the ethical development of such capabilities is what is needed. And to be able to play some small part in influencing that is a thrilling prospect."
The Ada Lovelace Institute promotes informed public understanding of the impact of AI and data-driven technologies on different groups in society. It will guide ethical practice in the development and deployment of these technologies and undertake research and long-term thinking to lay the foundations for a data-driven society with well-being at its core.
The Ada Lovelace Institute was established in 2018 by the Nuffield Foundation in partnership with the Alan Turing Institute, the Royal Society, the British Academy, the Royal Statistical Society, the Wellcome Trust, Luminate, techUK and the Nuffield Council on Bioethics.