Skip to content
The Ada Lovelace Institute is an independent research institute with a mission to ensure data and AI work for people and society. We believe that a world where data and AI work for people and society is a world in which the opportunities, benefits and privileges generated by data and AI are justly and equitably distributed and experienced.
We are currently recruiting for two or three Researcher roles. Working with our Senior Researchers and other staff members, these researchers will design, deliver, and support the impact of Ada's projects across three of our research domains.
Our research takes an interconnected approach to issues such as power, social justice, distributional impact and climate change. Our methodologies to date have included the use of working groups and expert convenings; public deliberation initiatives; quantitative surveys; desk-based research and synthesis; policy and legal analysis; and ethnographic research. Our team has a wide range of expertise that cuts across policy, technology, academia, industry, law and human rights.
We welcome new kinds of expertise and methodologies into our team including data science, computer science, futures, or other disciplinary backgrounds.
In this webinar members of the Ada team share information about Ada, our research, the roles, what we are looking for, the application process and what it is like to be a researcher at Ada.
You can watch a recording of the event below.
This video is embedded with YouTube's 'privacy-enhanced mode' enabled although it is still possible that if you play this video it may add cookies. Read our Privacy policy and Digital best practice for more on how we use digital tools and data.
Related content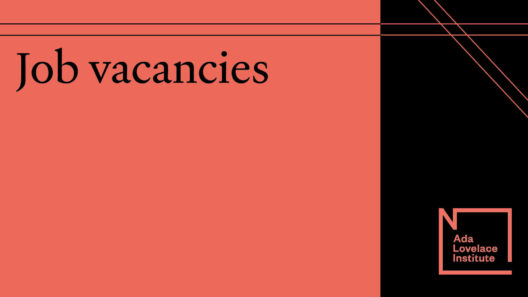 Job
We are hiring two or three researchers to support our work on the impacts of AI and data on people and society