Skip to content
Virtual event
Data Justice and COVID-19 Book Launch
What will be the enduring impact of the COVID-19 crisis on surveillance practices?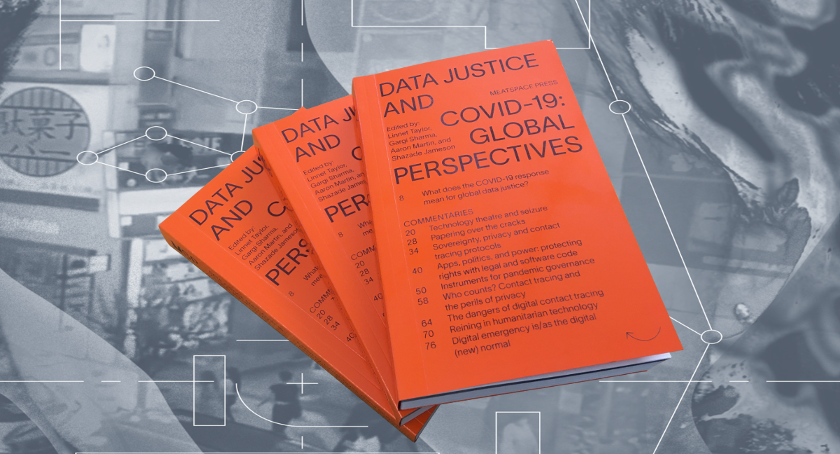 Speakers
Digital Programme Officer

Karen Yeung

University of Birmingham

Linnet Taylor

University of Tilburg
Edited by Linnet Taylor, Aaron Martin, Gargi Sharma and Shazade Jameson, the book is a unique collection of 38 essays from global authors, providing commentary and analysis that compares and contrasts how different surveillance technologies were rolled out in the first few months of the pandemic.
Surveillance practices which have emerged during the pandemic include not only the digital contact tracing apps, which have proliferated across Europe, but initiatives such as a centralised registry of mobile devices in Ghana, a quarantine enforcement app in Poland, and a myriad of workplace surveillance tools rolled out by employers across the world to monitor their remote workers. Many of these technologies have been promoted against the backdrop of governmental and private sector excitement about the potential of technological tools to aid in the pandemic response, even while activist and public pushback to the uncritical adoption of data-driven solutions to social problems has ensued.
The adoption of COVID-19 technologies has raised the real possibility of the normalisation of surveillance technology in the name of emergency response. Carried out in the name of public health, by companies that are already equipped with unprecedented wealth, power and influence, this may lay the groundwork for digital infrastructures that could redraw the boundaries of privacy and limit an equitable distribution of resources well after the pandemic has passed.
While public health is subject to the medical ethics principle to 'do no harm', epidemiological surveillance is increasingly being connected to corporate infrastructures and business models that respond to interests other than collective wellbeing. This event looks to ask how can we reorient the development of our digital public health infrastructure toward solidarity and the public interest?
The event also explored some of the following questions:
What are the new types, or uses of, surveillance technologies that the current epidemiological turn is enabling?
How do the actors involved in epidemiological surveillance map onto those involved in the information economy, and where does this overlap become problematic?
What are the risks for public health as a field, and to society more broadly, when we allow global corporations to use commercial tools to fight the pandemic?
What approaches, emerging during the pandemic, are likely to develop data-driven infrastructures that place social justice at their core?
Data Justice and COVID-19: Global Perspectives is published by Meatspace Press and available as a free PDF download here.
For 30% off a hardcopy of the book use: LOVELACE2020