Skip to content
Virtual event
Ada Lovelace Institute convenes panel to explore data futures at RightsCon 2020
What's the path to achieving true agency over data?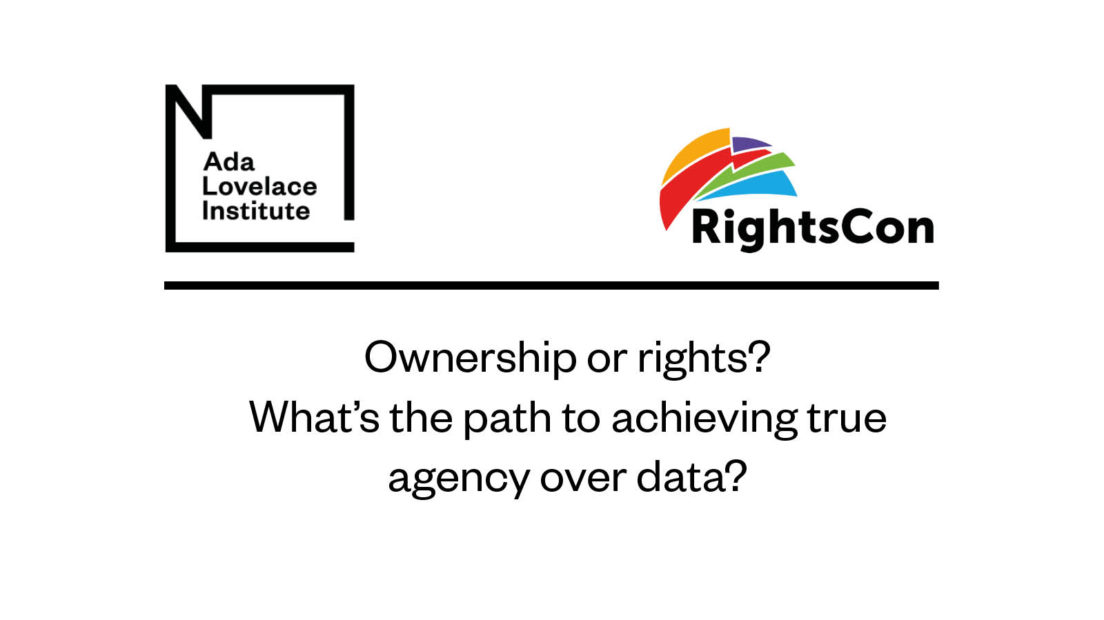 Our flagship programme, Rethinking Data, is designed to understand how we can change the data governance ecosystem to tackle asymmetries of power, surface the contribution data can make to society, and strengthen data rights and regulation to empower individuals and collectives. At the Ada Lovelace Institute we believe that people should enjoy full agency and control over personal data. To achieve this we must ask:
What are the issues with data ownership?
Do property rights offer more protection?
Is buying and selling data the solution to asymmetries of power?
What does our data future look like?
This panel aims to debunk the myths around property rights and monetisation of personal data in different global contexts. Speakers bring forward their perspectives on data ownership and spell out the arguments for and against.