Skip to content
Blog
Health data partnerships: Amazon/Department of Health and Social Care – Ada's view
The use of NHS health data to develop new technologies raises important questions for people and society.
16 December 2019
Reading time: 6 minutes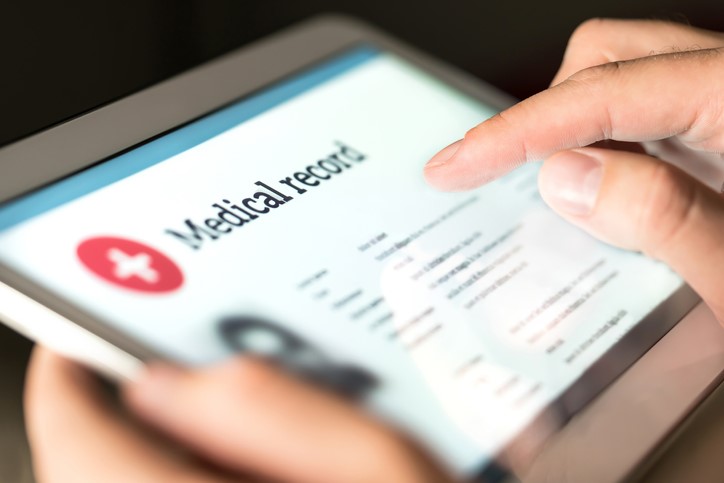 Who 'owns' the data, where are the benefits (financial gains and new knowledge that can lead to better healthcare) recouped, and how are those benefits distributed?
On Sunday 8 December, investigative reporter Shanti Das published a Sunday Times article scrutinising a government contract between Amazon and the Department of Health and Social Care (DHSC). The contract represents one of the more high-profile deals in the growing landscape of data-sharing partnerships between the NHS and private and public technology providers.  
The deal was signed in December 2018, but the partnership wasn't announced by the government until more than six months later – in July 2019. The contract itself wasn't made available until a freedom of information request by campaign group Privacy International.  
The July announcement promises 'reliable health information from the NHS website through voice-assisted technology'. The contract gives Amazon access to NHS website data for use in its Alexa voice assistants. NHS web data is available to many organisations in return for various services, but the nature of the private partner in this deal – and its clear and bold claims to disrupt the health industry – has raised eyebrows.  
The contract is heavily redacted, making analysis difficult, but we think it brings to light concerns that must be addressed if the benefits of sharing health data are to be realised for everyone – including the NHS and its patients.
Analysing the contract
1) Asymmetries of power: The Amazon/DHSC contract is permissively worded in a way that shifts the balance of power considerably in favour of Amazon: 
It

 

permits Amazon to access 

'

all healthcare information

'

 including 

'

symptoms, causes and definitions

'

 and 

'o

ther materials

'

 held 

by the Secretary of State for Health and Social Care

. 

 

Under this contract, Amazon is free to use

the data

 to make, advertise and sell 

'

new products, applications, cloud-based services and/or distributed software

'

 and can share the information with affiliates and third parties.

 

The 

license applies around the world and cannot be withdrawn

, giving

 Amazon 

free 

access to this data 

in perpetuity

. 

 
Amazon's statement in response to The Times says it intends to use only NHS website data, and that individual patient data is not available as part of this deal. They downplay the significance of the contract, claiming there are already many companies licensed by the NHS to use website data to deliver its services. 
However, the permissive, unclear clauses and way this deal is worded so heavily in favour of Amazon illustrate how government agencies are struggling to navigate stark asymmetries of power between large tech companies and their (relatively) under-resourced departments.  
This imbalance makes it difficult to understand the value that is being exchanged when NHS data is shared and to negotiate a mutually beneficial and publicly trustworthy deal.
2) Control of public narrative: DHSC has also granted Amazon the right to vet all publicity about the deal, agreeing that the NHS 'may not issue a press release or any other publicity in connection with or related to this Agreement or Amazon's use of Licensor Content without prior written consent'. 
We are concerned that the NHS and DHSC's ability to communicate clearly and transparently about the terms of this agreement are compromised by this clause. If the NHS is unable to communicate freely about this partnership (or any other partnership) it compromises public standards and restricts the agency of the NHS to engage with its patients.
3) Lack of transparency: The permissive wording of the contract, and the fact that significant parts of the document have been redacted, leaves a level of opacity that will do little to build trust in the governance of NHS and health data. 
The contract is not clear what NHS data has been shared under the terms of this agreement. Nor is it clear what data can be shared in future, or where the boundaries lie. Without this clarity, public and patients are left only statements by Amazon or DHSC as to what data will be shared – bodies that many members of the public have little or decreasing trust in. 
We are concerned that this lack of transparency, and the lack of public voice in this contract, undermine trust in the use of data for public benefit. Public trust is necessary to build a system that uses health data responsibly to benefit patients, the public and society.
Lessons learned and the way forward
Where does this leave us? If this example is representative, it's clear that we need far greater clarity about any future terms of exchange between government agencies and private sector partners. As a starting point, we should expect to see a public register of all similar contract documents.  
We need to see, in addition to published contracts, a clear explanation of value exchange and benefits, and an articulation of why and how the partnership and enabling access to data is a proportionate measure that will contribute towards public and wider societal benefit.  
We know that overstretched, individual NHS trusts – who negotiate the majority of these data-sharing deals – lack capacity to understand fully the value of data that is being shared and to negotiate commercially beneficial and trustworthy partnerships. Tech firms can push for exclusive access to the use of data, or equity stake agreements, and there is currently no clear guidance on these arrangements.
We welcome intentions to establish a centre for excellence to advise on these partnerships but encourage a swifter establishment of oversight of existing and future deals. We advocate for the principle that in any partnership where patient data is being shared, it must be done with the explicit consent of individual patients
Take-aways
The personal and institutional stakes are high, and we need much more oversight of partnership agreements. Big (Health) Data held by the NHS is richer in detail and wider in scope than anything the private sector could hope to accumulate. Government agencies and NHS trusts must be clear about what data is being accessed and shared, at what level, and ensure there is clear evidence of proportionality to secure trustworthiness.  
In summary, recommendations we think need further exploration include: 
Establishing a public register of all NHS data-sharing contracts
Standards for clarity and transparency on what data is shared and accessed
Explicit and clear justification of the value exchanged between the NHS and its partners
A requirement for explanations of how public and patient benefit is put first, and how data use is proportionate to that benefit.
Links
Department of Health and Social Care, 16 October 2019, 'Amazon Master Content License Agreement': https://www.contractsfinder.service.gov.uk/Notice/919533b2-4d46-4c72-bf2b-4e320cff572e
Shanti Das and Andrew Gregory, Sunday Times, 8 December 2019, 'Amazon ready to cash in on free access to NHS data': https://www.thetimes.co.uk/article/amazon-ready-to-cash-in-on-free-access-to-nhs-data-bbzp52n5m
Understanding Patient Data, 10 December 2019: 'Trading Patient Data: Our view': https://understandingpatientdata.org.uk/news/trading-patient-data-our-view
Wired, 16 December 2019: Everyone should be worried by big tech's huge NHS data grab' https://www.wired.co.uk/article/google-apple-amazon-nhs-health-data