Our work | Identities and liberties
The Ada Lovelace Institute has commissioned Matthew Ryder QC to lead an independent review of the governance of biometric data, which will publish its final report and recommendations in October 2020.
The review will examine the existing regulatory framework and identify options for reform that will protect people from misuse of their biometric data, such as facial characteristics, fingerprints, iris prints and DNA. In particular the report will:
provide fresh impetus to the issue of reassessing and updating the regulatory and policy framework for biometric data
ensure an independent, impartial and evidence-led analysis informs regulatory reform
ensure proposals for regulatory report are informed by considerations of social justice and human rights.
Technologies which capture, analyse and compare biometric data are increasingly being used by police, public authorities and companies, but a lack of regulation of these technologies has led to public protest, legal challenge and repeated calls for action from the House of Commons Science and Technology Committee.
The independent review will make recommendations for reform that will ensure biometric data is governed consistently with human rights, the public interest and public trust. It will include research, consideration of expert testimony, and a call for evidence, as well as lessons that can be learned from the Scottish Parliament's consultation on enhanced oversight of biometric data and the resulting Scottish Biometrics Commissioner Bill.
Two public evidence sessions will be held in spring 2020, and will run alongside the Citizens' Biometric Council, which is deliberating on the ethical and social issues connected to the use of biometrics technologies.
Matthew Ryder is a senior QC at Matrix Chambers and former Deputy Mayor of London for Social Integration, Social Mobility and Community Engagement. In undertaking the review, Matthew will draw on guidance and advice from an independent advisory group of specialists in law, ethics, technology, criminology, genetics and data protection.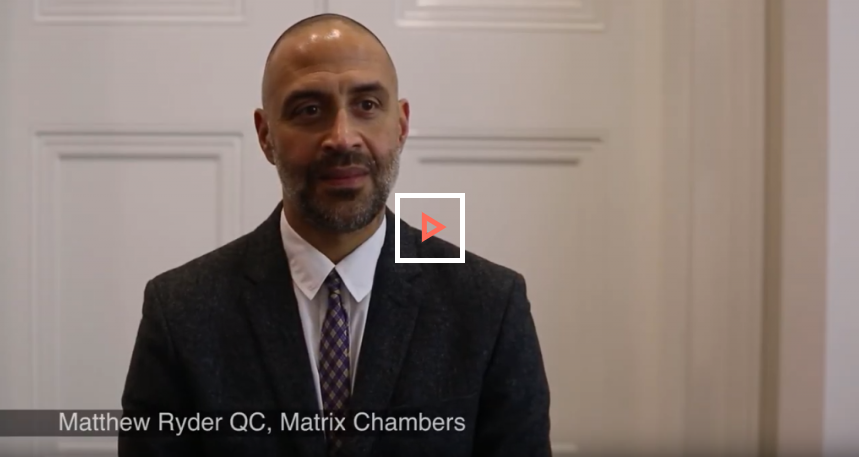 Matthew Ryder QC, discusses developments in facial recognition technology.
---
Find out more:
-> See the full Terms of Reference for the review