Skip to content
Job
Director
We are looking for a dynamic, forward-thinking and inclusive leader to become our next Director.
Reading time: 1 minute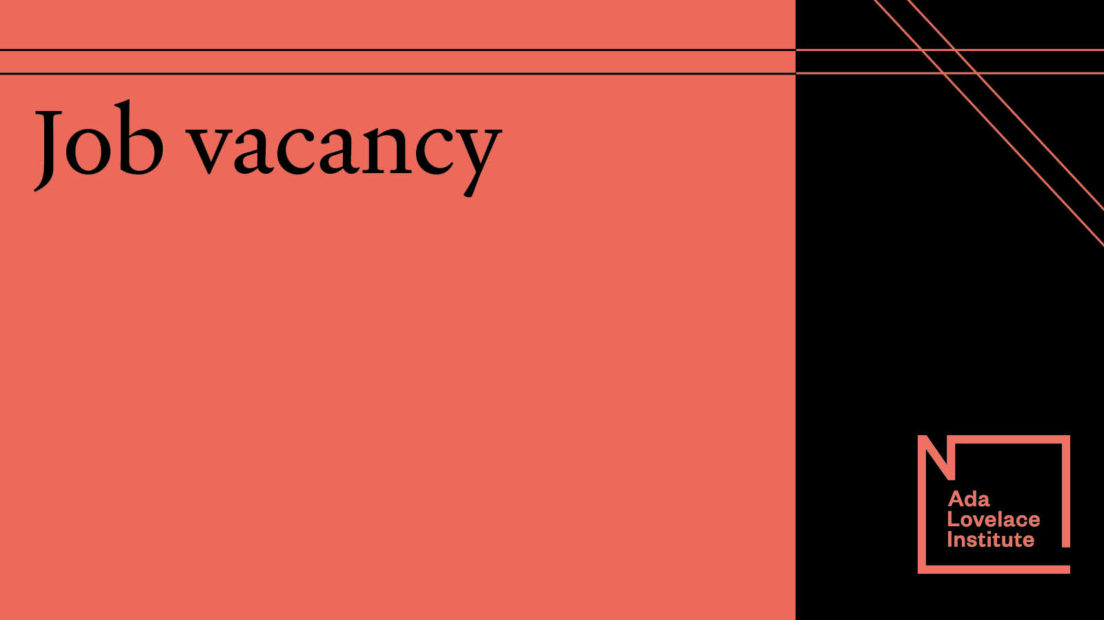 In the five years since the Ada Lovelace Institute was founded by the Nuffield Foundation, the organisation has established itself as a highly-respected voice in the sector, establishing the centrality of people and society to debates which are often technocratic, and successfully arguing for the inclusion of public voice, particularly underrepresented groups, in policy and technical debates.
Our core beliefs are that the benefits of data and AI must be justly and equitably distributed, and they must enhance individual and social wellbeing. Through research, policy and practice, we aim to ensure that the transformative power of data and AI is used and harnessed in ways that maximise social wellbeing and put technology at the service of humanity.
Our inaugural Director is now relocating internationally, and we are now looking for a dynamic, forward-thinking and inclusive leader to become our next Director. To be successful in this role you will be a strategic thinker, engaged with the social impacts of the technology environment that the Ada Lovelace Institute operates within and used to operating within matrix organisations.
Whatever your professional background you will be fluent in the lexicon and concepts relevant to data, AI and emerging technologies, and will be able to demonstrate thought leadership about the relationship between people, society and technology. With experience of managing complex projects, you'll be comfortable developing strategic relationships, and communicating our organisational strategy to all levels, and skilled in getting the most from a creative and dynamic team.
To find out more, please visit our microsite: micro.green-park.co.uk/adalovelace
Closing date: 11:59 Sunday 10th December 2023
For an informal conversation about the role or process please contact Katie Faulkner from our Executive Search Partners, Green Park, on katie.faulkner@green-park.co.uk.