The Ada Lovelace Institute is an independent research and deliberative body tasked to ensure data and AI work for people and society.

The Institute offers expert, independent commentary on the ethical and social implications of data, AI and related technologies, to inform the thinking of governments, industry, public bodies and civil society organisations in the UK and globally.
It seeks to promote more informed public understanding of the impact of these technologies on different groups in society, guide ethical practice in their development and deployment, and undertake research to lay the foundations for a data-driven society with wellbeing at its core.
Aims
The Ada Lovelace Institute will articulate a vision for a society which harnesses the power of data and AI while supporting social wellbeing, and lay the intellectual foundations to realise that vision. It will have three core aims, to:
– Convene diverse voices to create a shared understanding of ethical issues
– Build evidence and foster rigorous research and debate on how data and AI affect society as a whole, and different groups within it
– Define and embed ethical practice in the development and deployment of data and AI
Approach
In delivering those aims, the Institute will:
– Be outward-facing and collaborative, acting independently of vested interests, and transparent about relationships and funding;
– Recognise the potential value of data, algorithms, and AI for social well-being, taking account of human capacity to adapt and respond to new technological challenges;
– Balance the need for reflective deliberation and rigorous research with the need to respond to a rapidly evolving social, technological and economic context;
– Focus on change needed to improve people's lives, through influencing professional practice, technological innovation, regulation and law, and through promoting public dialogue;
– Work with other organisations to situate its work in a global context.
Partnerships
It was initiated by the Nuffield Foundation in early 2018, in collaboration with the Alan Turing Institute, the Royal Society, the British Academy, the Royal Statistical Society, the Wellcome Trust, the Omidyar Network for Citizens and Governance, techUK and the Nuffield Council on Bioethics.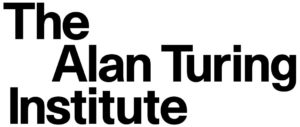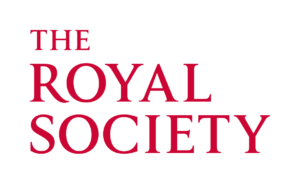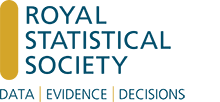 The Institute will provide expert, independent commentary on the ethical and social impacts of data, algorithms and AI, to inform the thinking of governments, industry, public bodies and civil society organisations in the UK and globally.
An independent Board will lead the intellectual direction for the Institute, with individuals drawn from different sectors, disciplines and domains. The Board will provide an overview of shared ethical questions raised by the use of technologies and identify emerging social issues. It will initiate diverse working groups around ethical test cases, tasked to undertake deliberation, research and public dialogue in order to develop recommendations and frameworks for ethical practice. Over time the Institute will build up a body of shared ethical 'case law' for other actors to draw on.
The full remit and functions of the Ada Lovelace Institute are being developed in consultation with stakeholders. It will be fully established by the end of the year.